Bitcoin Defies Trend as Crypto Funds Experience $342 Million Outflow Streak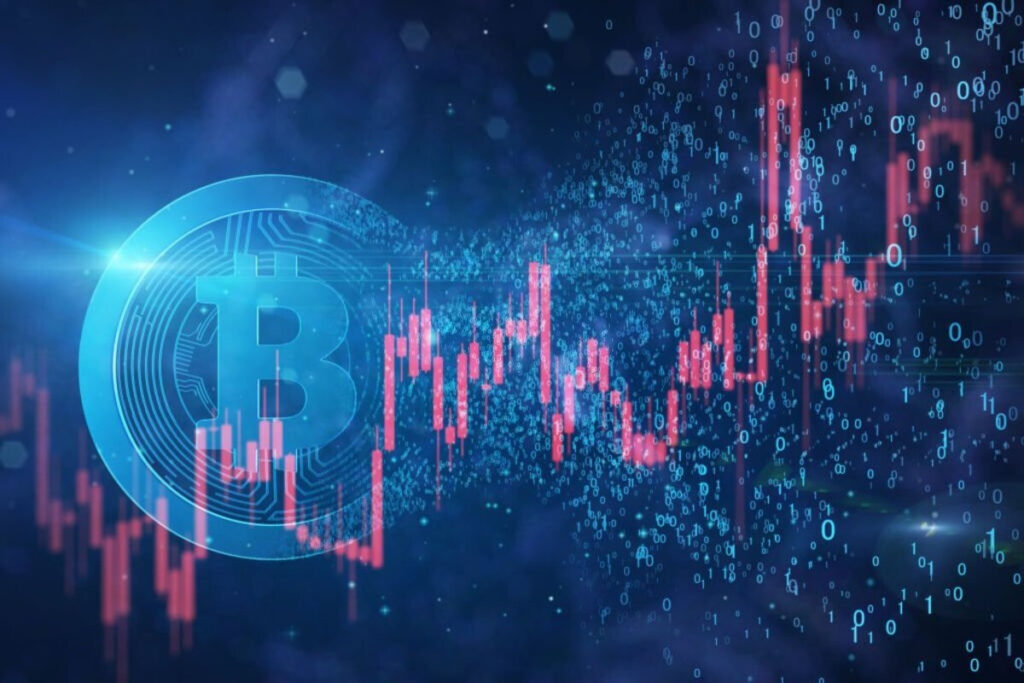 Crypto-backed investment funds saw minor outflows totaling $11.2 million last week, marking the third consecutive week of outflows from the sector.
The overall outflows mainly came as a result of significant outflows from altcoin-backed funds, and in particular those backed by Polygon's native token MATIC, data from crypto investment and research firm CoinShares showed.
According to the data, MATIC-backed funds saw outflows of $8.6 million, making up nearly all outflows from the "other" category in CoinShares' report.
Other fund categories that recorded outflows for the week included Ethereum (ETH) funds, which saw net withdrawals of $3.2 million.
Short-Bitcoin funds – funds that rise in value as Bitcoin's price falls – saw outflows of $3.3 million, indicating that bearish speculators are now also taking some chips off the table.  
On the positive side were funds backed by Bitcoin (BTC), which for the week recorded inflows of $3.8 million from bullish Bitcoin investors.
The inflows mark a strong improvement from the week before when Bitcoin funds saw outflows of more than $149 million, and two weeks earlier when Bitcoin outflows stood at $42 million.
For the past seven weeks, the total outflows from all crypto funds as a whole now stand at 342 million.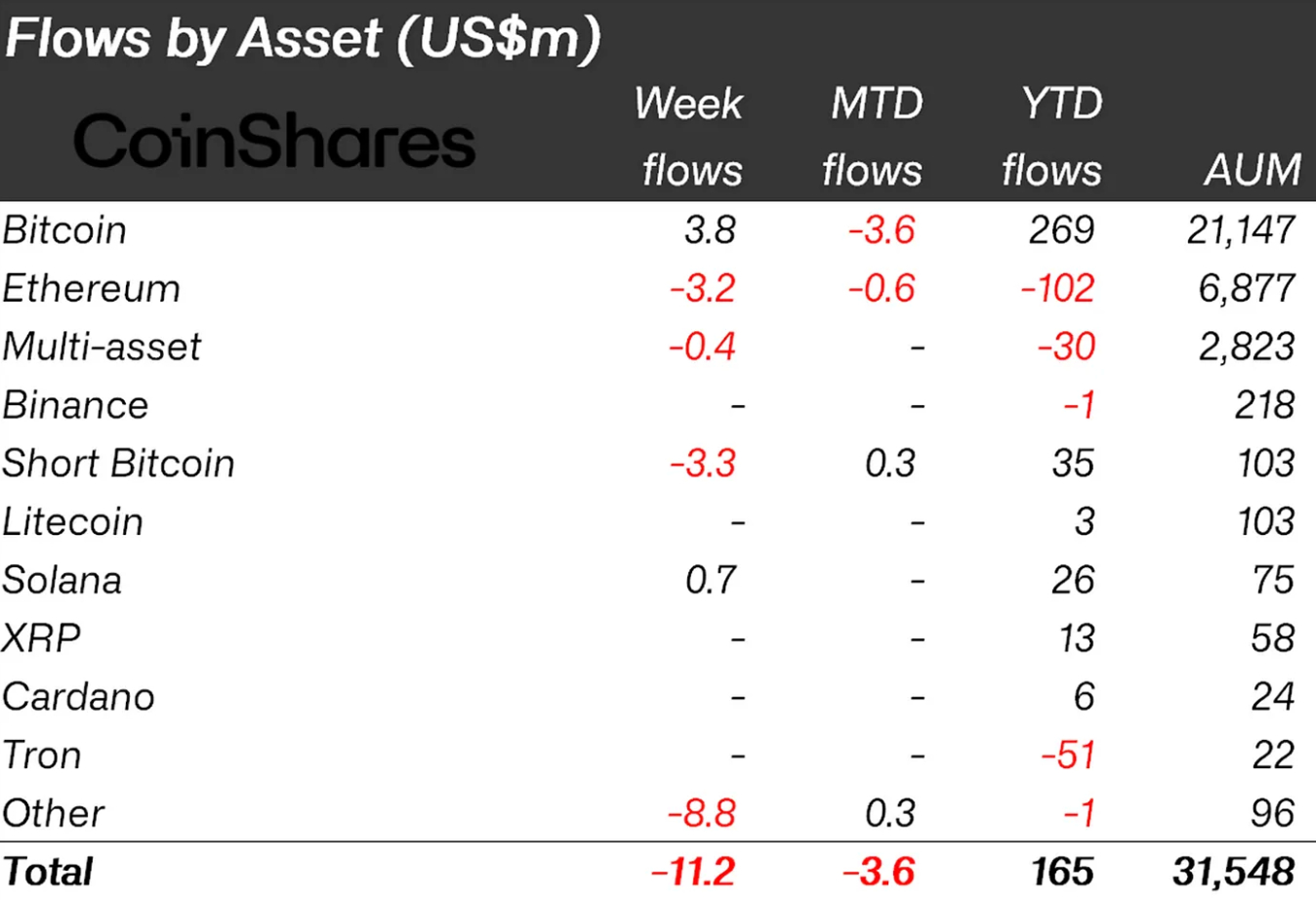 While flows overall were little changed, trading volumes did tick up over the week, coming in at a weekly total of $2.8 billion.
The figure is 90% above the year-to-date average, which hints at increased interest in crypto among investors, possibly as a result of the drama around a potential spot Bitcoin exchange-traded fund (ETF).
Commenting on the weekly flows, CoinShares' analyst James Butterfill wrote in the report that the inflows for Bitcoin could be a sign that negative sentiment is "on the turn."
"Year-to-date digital asset investment products remain in a net inflow position," the report said, adding that the year so far has been "beset with large gyrations of investor flows, very much driven by the hopes and concerns for regulation on digital assets."
"Last week exemplified this, beginning the week investors had high hopes for a spot ETF approval in the US, only to be quashed by the announcement of a delay for all other spot ETF applications," the report said.