5 Best Cryptocurrency to Buy for the Weekend Rally – December 2021 Week 1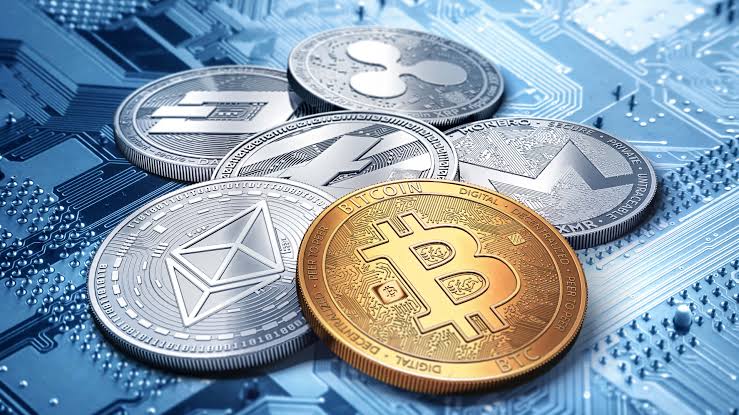 The cryptocurrency market has slid downwards a little after modest recovery this week. Its total cap stands at around $2.6 trillion, after having reached $2.7 trillion late on Monday. Most major coins are down over the past 24 hours, including bitcoin (BTC) and ethereum (ETH). However, there are some notable exceptions, with various altcoins rallying by more than 5% in the past day. As such, this articles reviews the 5 best cryptocurrency to buy for the weekend rally. It mainly focuses on cryptocurrencies with good short-term potential, although at least some of these have good long-term prospects too.
5 Best Cryptocurrency to Buy for the Weekend Rally
1. Cosmos (ATOM)
ATOM is the biggest 24-hour winner among top-100 cryptocurrencies today. At $30.72, it's up by 16% in the past 24 hours. It's also up by 3.6% in the past week and by 16% in the past fortnight. That said, it remains 31% down compared to the all-time high of $44.42 it set in late September.
ATOM's technical indicators are very strong at the moment. Its relative strength index (in purple above) has reached 80. This may suggest it's overbought right now, but with much of the wider market stagnating, it could continue to rise. Its 30-day moving average (in red) is surging nicely above its 200-day (in blue), indicating that it could be reaching a new level.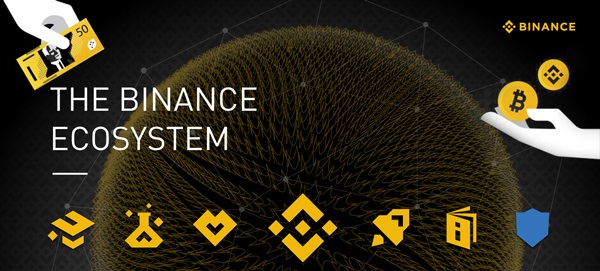 Indeed, ATOM is still 31% below its ATH of $44.42, so its current rally could definitely have more space to run. It will be helped by the fact that the Cosmos network, the "internet of blockchains," is rolling out upgrades and announcing new launches at a steady pace right now.
For one, it voted on deploying the Vega upgrade at the end of last month. This upgrade will include a variety of security and consensus improvements, as well as the ability to pay fees and execute transactions on another user's behalf.
⚛️🏛Cosmos Gov🏛⚛️🟢 VOTING PERIOD 🟢

Proposal #59 • Software Upgradehttps://t.co/0qrxF5oHhyBy voting [YES] to this proposal, you approve of executing the Vega Upgrade on the Cosmos Hub at block 8695000!

Cast Your Vote via:💻 @keplrwallet📱 @IBCwallet 📱 @WalletRainbow pic.twitter.com/Y9W7afdAND

— Cosmos – Internet of Blockchains ⚛️ (@cosmos) November 29, 2021
On top of this, Cosmos has welcomed more projects setting up on its network. For example, synthetic assets protocol Comdex launched on Cosmos yesterday.
Comdex, welcome to @cosmos and to the #IBCGang ! 🚀https://t.co/wXoiU4PIV3 @MapOfZones @ComdexOfficial

Explore the Cosmos ecosystem of 261 apps and services built on Cosmos 👉 https://t.co/vvyY5wz5Rn https://t.co/7e6BS4OyR8

— Cosmos – Internet of Blockchains ⚛️ (@cosmos) December 2, 2021
2. Stellar (XLM)
XLM is another big winner among top-1oo coins today. It has risen by 10% in the past 24 hours, to $0.359656. This represents a 5% rise in the last week and a 9% rise in the past fortnight. It is, however, 5% down in the past month.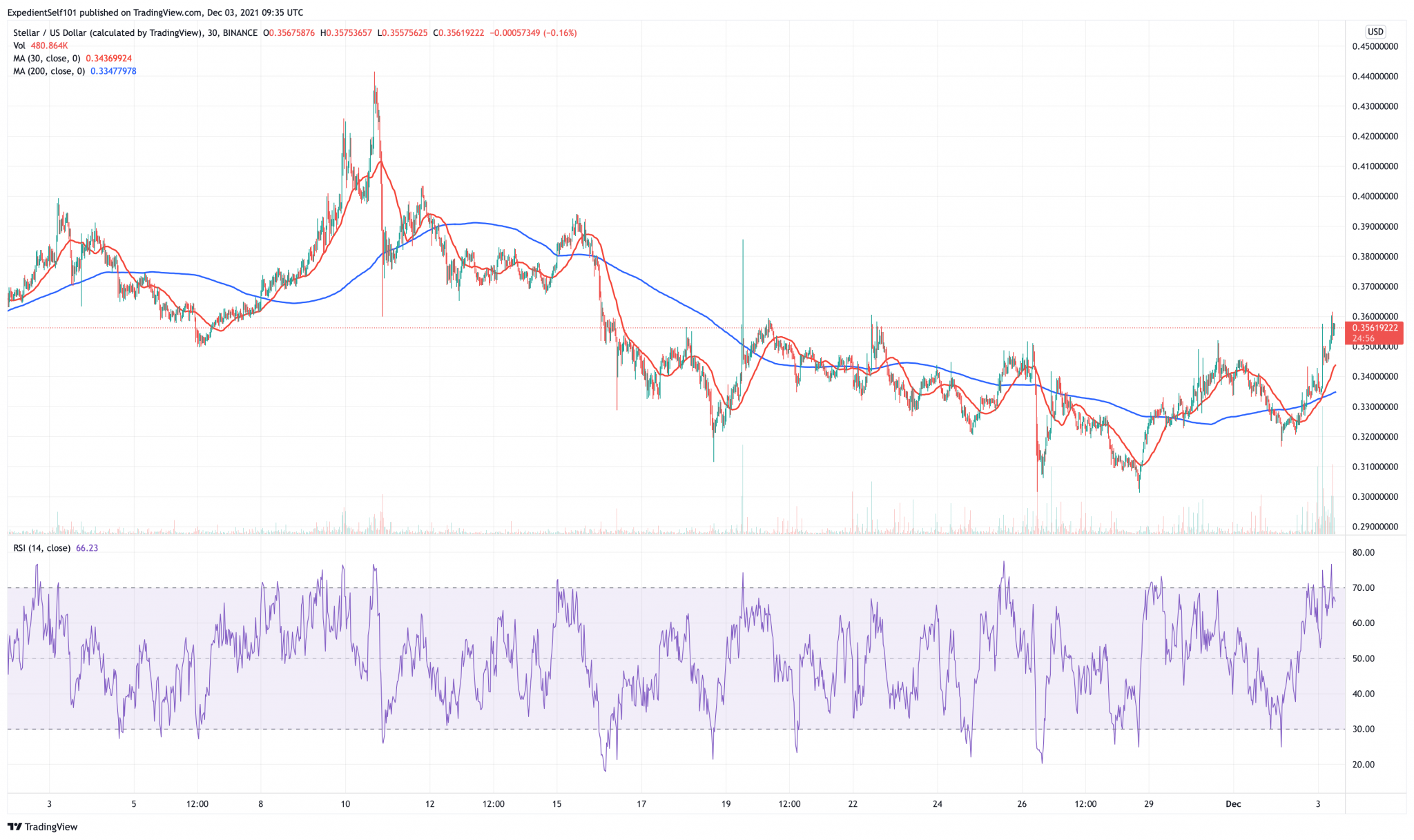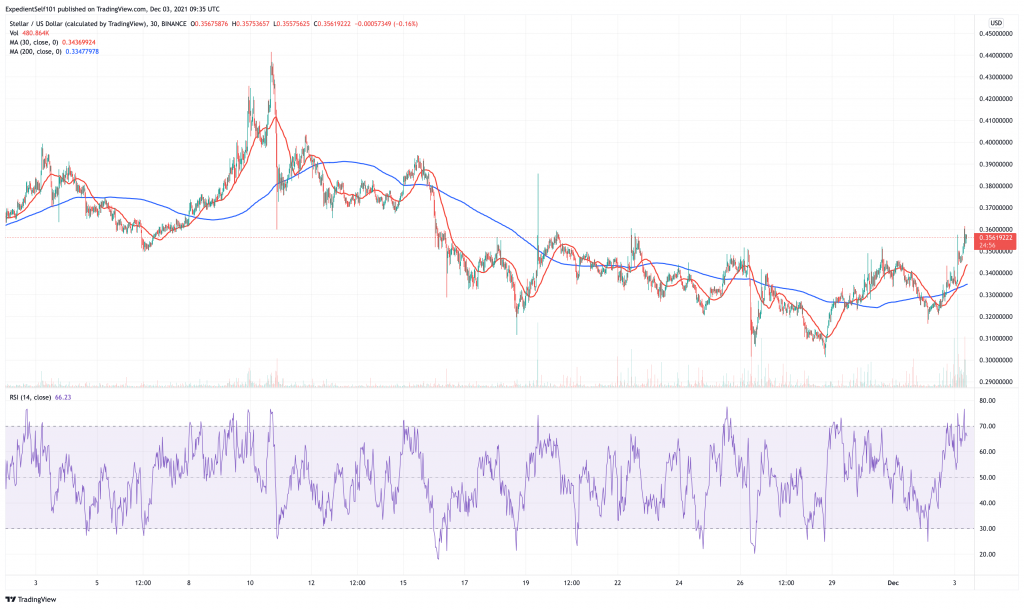 XLM's indicators are heating up much like ATOM's right now. Its RSI is around 70, while its 30-day average is rising handsomely above its 200-day. Again, this suggests a possible breakout to a new level.
XLM is interesting, because it's one of the few major coins (along with XRP and IOTA) that hasn't broken an earlier all-time high during the 2020-21 bull market. Its current ATH, set in January 2018, is $0.875563, meaning it's currently about 59% below its record.
For some, this can be taken as an indication of how far XLM could rise. Its native platform, Stellar, has enjoyed renewed interest in recent weeks, so it's possible that its rally continues.
Much of this renewed interest comes from the fact that transaction fees on Ethereum remain unattractively high. Users have been looking for cheaper alternatives, and it appears that Stellar may be one of them.
Tired of high, unpredictable Eth gas fees? You're not alone. The speed and low cost of minting on Stellar has drawn several artists from other blockchains to begin minting their work on @LitemintHQ instead. Learn more about NFTs in the Stellar ecosystem. https://t.co/b14Z6KANJo

— Stellar (@StellarOrg) November 30, 2021
Stellar has also been rolling out various integrations and features that may also be inciting increased demand. For instance, Stellar-based USDC was launched on crypto-infrastructure provider Fireblocks, which provides technology to a range of exchanges, brokerages and fintechs.
As a result, we may see use of Stellar — and demand for XLM — increasing in the near future. This is why XLM is one of our 5 best cryptocurrency to buy for the weekend rally.
3. Cardano (ADA)
ADA is one more big coin enjoying a rally right now. It has risen by 6% in the past 24 hours, to $1.67. However, ADA has suffered significantly in recent weeks, so it remains 15% down in the past month.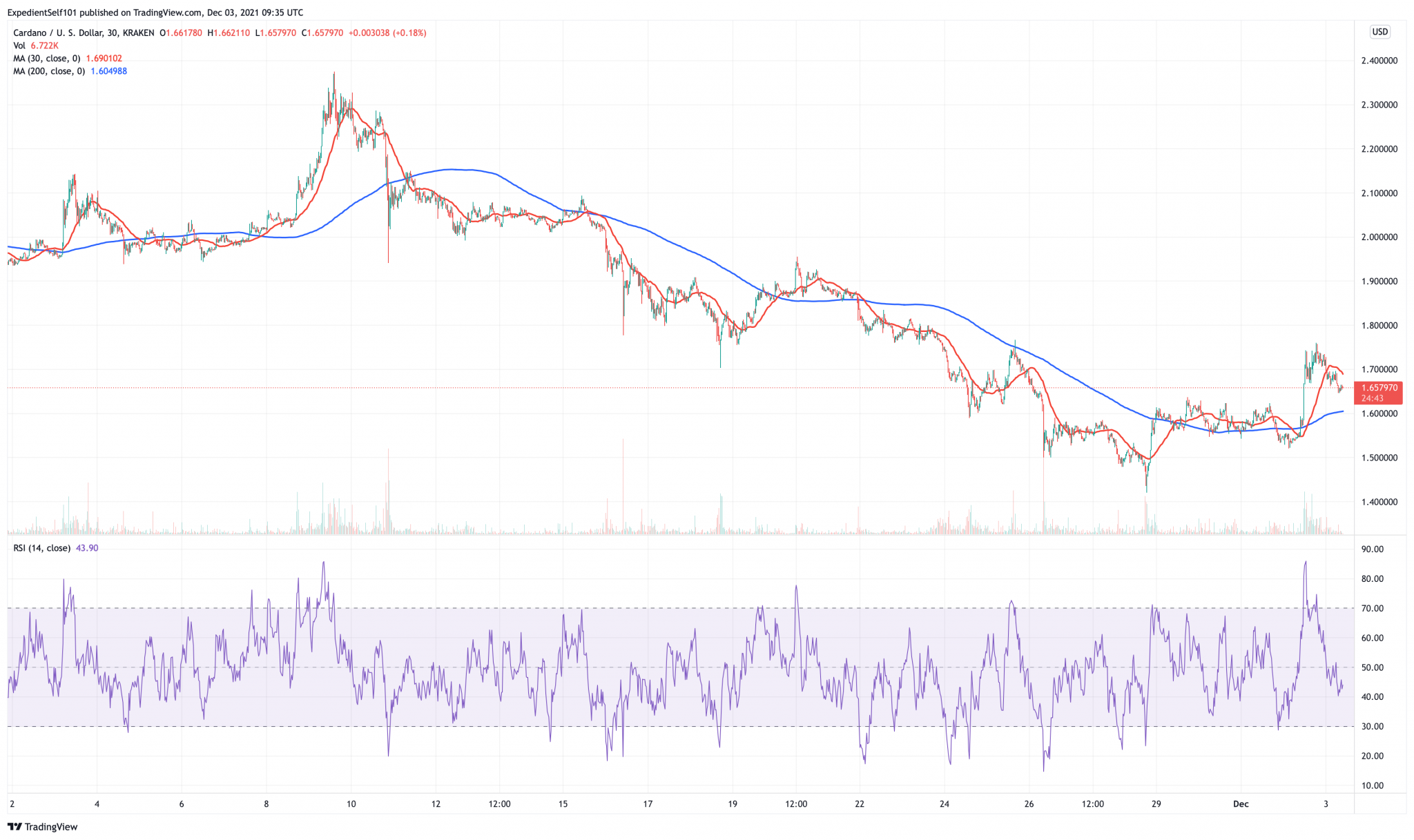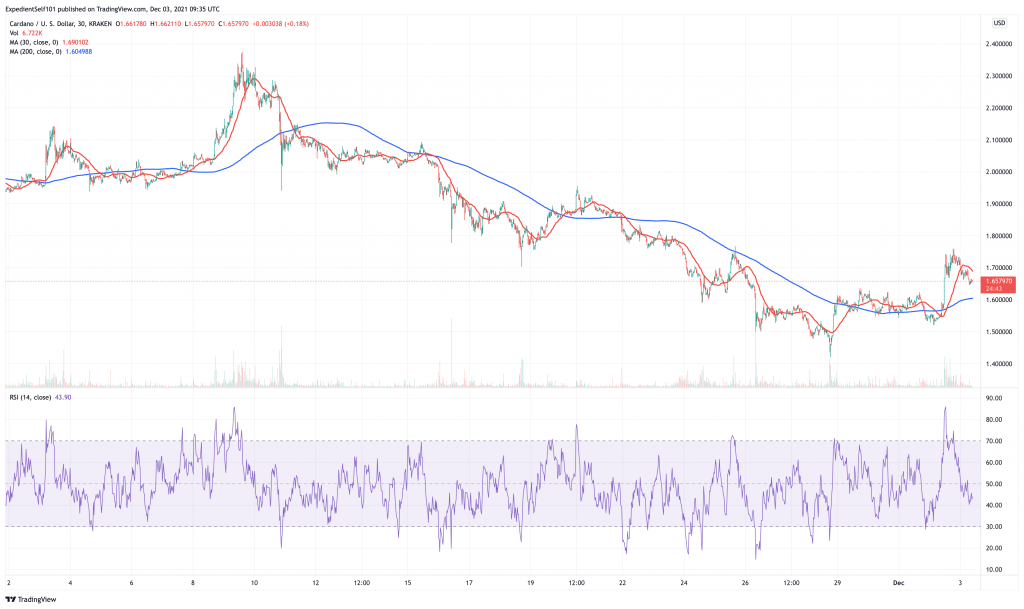 ADA's indicators, along with its recent past, suggest that now is a good time to buy the crypto. Its RSI is hovering just above 40, suggesting that it's still more sold than bought right now. Conversely, its 30-day average has leapt above its 200-day, suggesting the start of a new movement.

A significant rally for ADA is long overdue. It introduced smart-contract capabilities in September, something which will make it capable of running DeFi platforms and dapps. However, a big rally has never really followed this launch.
This is largely because actually deploying popular dapps and platforms has taken some time. Nevertheless, it now seems that Cardano is nearing a point where it will actually have a functioning ecosystem, which will create increased demand for ADA.
For example, the SundaeSwap decentralised exchange has just launched its testnet, as a precursor to a full launch next year. This is the kind of thing that will result in Cardano recording a 'total value locked in' figure, as traders come to deposit cryptos on the exchanges on its blockchain.
Good luck to all the @sundaeswap team & community with their #Cardano testnet launch, announced for this weekend. We've been happy to collab with the team on their plans. You can read more here: 1/3 https://t.co/7iRifId9YS

— Input Output (@InputOutputHK) December 1, 2021
4. Bitcoin (BTC)
Unlike the three coins above, BTC hasn't had a great 24 hours. It's up by a very modest 0.6% in the past day, to $56,862. On the other hand, this represents a 3% drop in the past week and a 10% fall in the past month.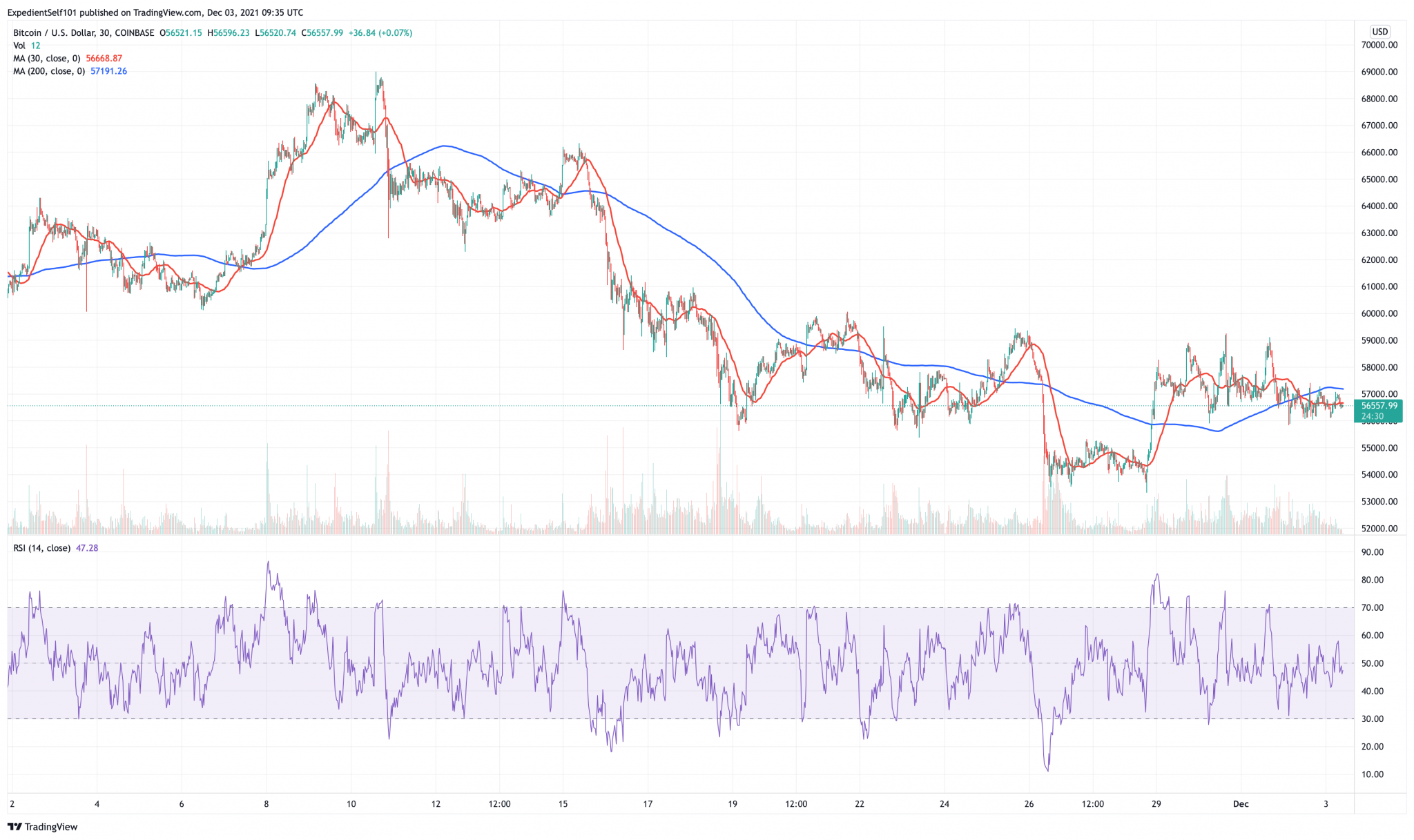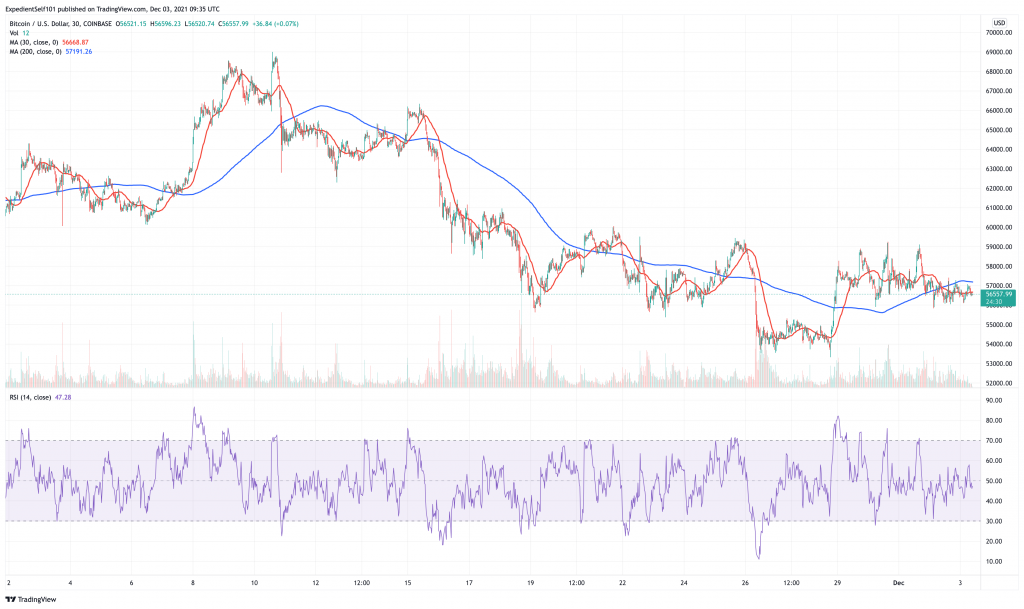 BTC's indicators suggest that it could be due a rebound. Its RSI is below 50, while its 30-day average sank below its 200-day average a couple of days. It's possible that its slump has a few days left to run before bottoming out, but once it does, it could enjoy a nice rally.
And as we always argue, the cryptocurrency market as a whole never rallies significantly without BTC rallying first. So if you expect the market to jump, you may as well allocate some of your portfolio to BTC.
And needless to say, bitcoin continues to attract more outside interest from mainstream institutional and retail investors than other cryptocurrencies. To cite only one example, the Indiana-based STAR Financial Bank launched bitcoin-trading services for its customers on December 2, in partnership with NYDIG and Alkali. And earlier in November, the Commonwealth Bank of Australia announced a similar service for its customers.
This all speaks to why BTC is set up nicely for the future, and to why we continue to list it as one of our 5 best cryptocurrency to buy for the weekend rally.
5. Ethereum (ETH)
In contrast to BTC, ETH has been faring a little better in recent days, despite hardly setting the world alight. It's up by 1% in the past 24 hours, at $4,624, and by 2.5% in the past week. It's also up by 15.9% in the last 14 days, while being flat in the last month. Having said that, it's only 6% off its current ATH, while BTC is some 17.7% away from its own record.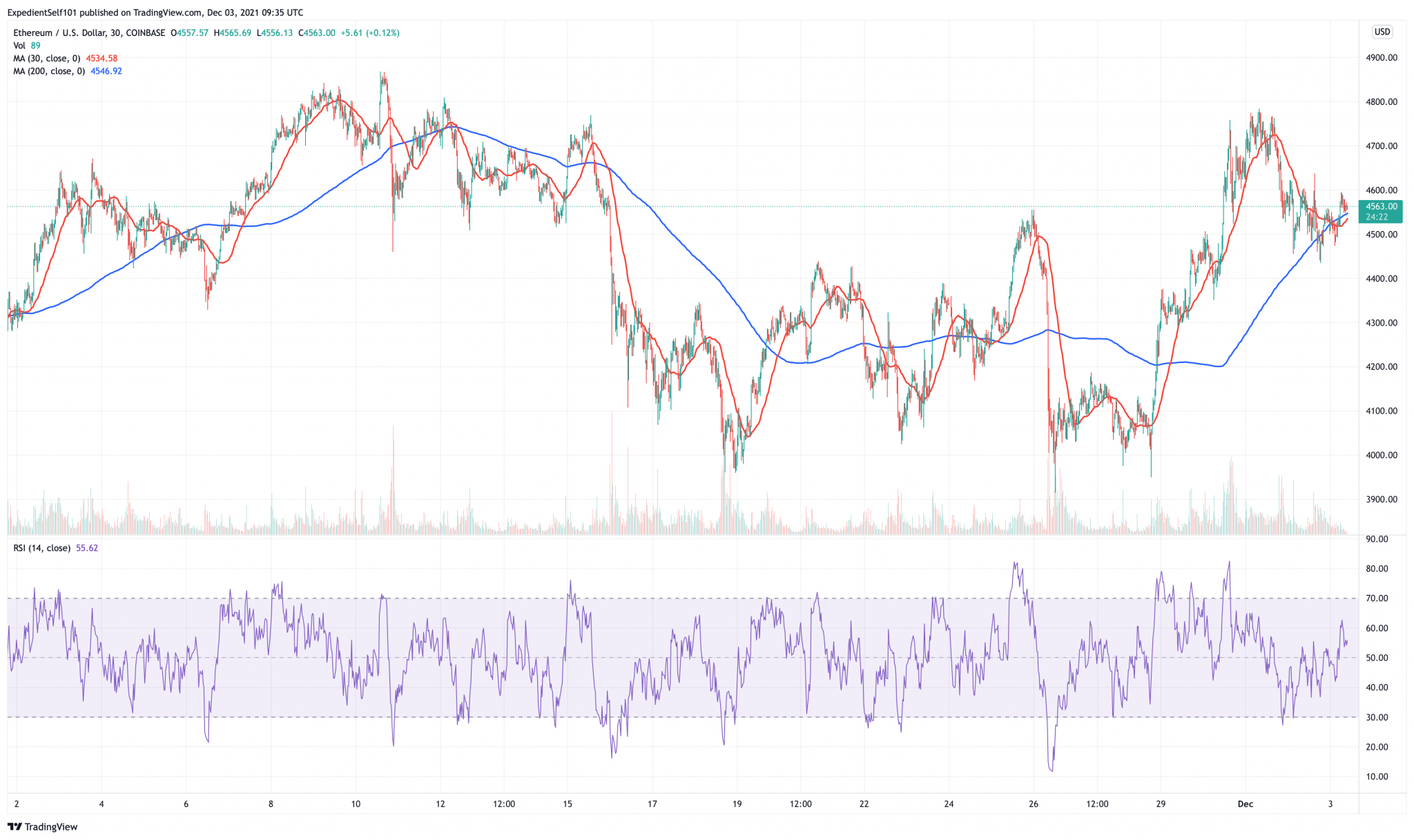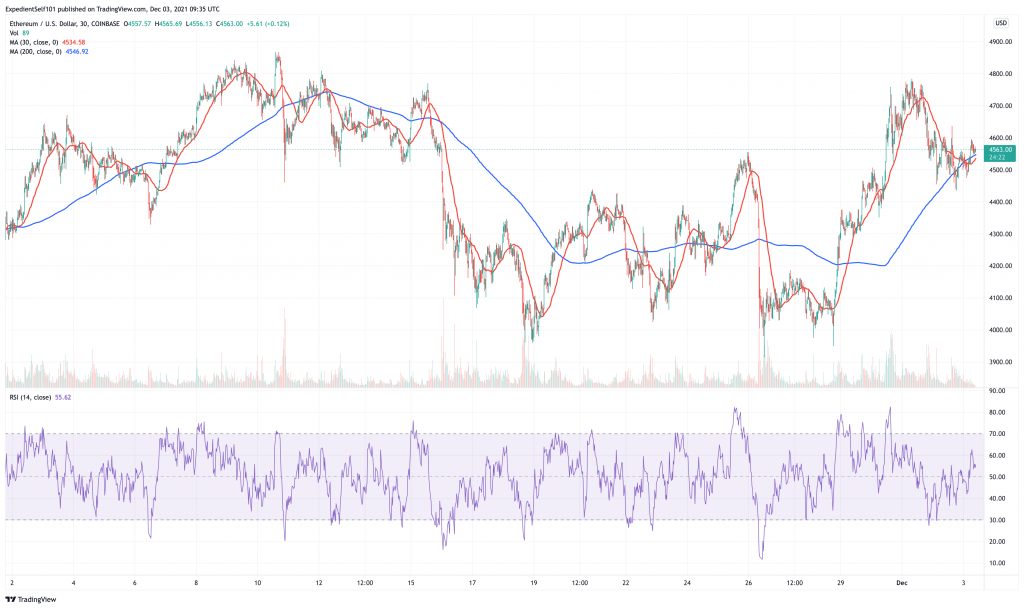 ETH's indicators are a little more bullish than BTC's right now. Its RSI is roughly 55 and rising, suggesting an imminent rally. Likewise, its 30-day average is on the brink of passing its 200-day average and producing a 'golden cross.' This would again indicate that ETH could rise in a significant way.
And as with BTC, ETH is arguably the most fundamentally sound and desirable coin in the market. Its total value locked in is $178 billion, accounting for around 64% of the entire DeFi sector.
At the same time, ETH has been becoming a deflationary cryptocurrency ever since the London update in August. With rising demand for Ethereum's infrastructure, this would suggest a rising price in the short- and long-term.
$ETH is on the path of becoming deflationary

Crunching some numbers since the EIP-1556 was implemented:– Over 914,680 ETH has been burned– Meaning that ~9,056 ETH are being burned daily– Net Issuance dropped to 0.07% in November, as the percentage of fees burned is ~87% pic.twitter.com/Iggi3Sz5ty

— Daniel Ferraro (@danielferraros) November 17, 2021
Capital at risk
Read more: