Another Ethereum mining pool forced to close due to China crackdown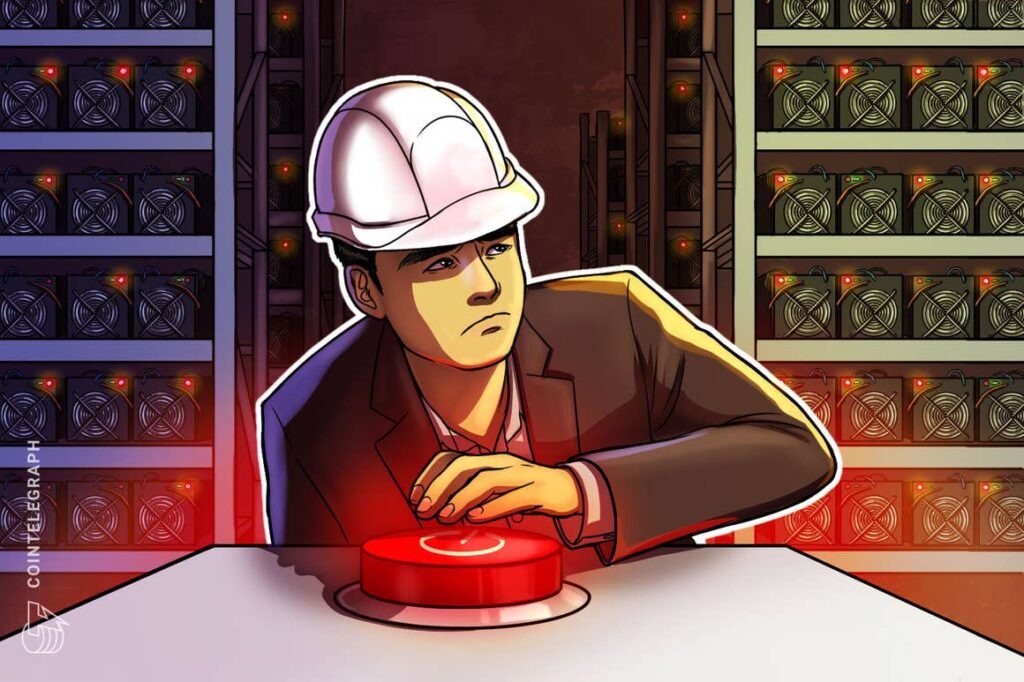 BeePool, the fourth-largest Ether (ETH) mining pool, is closing amid China's crypto crackdown.
The China-based Ether mining pool announced on Tuesday it would suspend operations "in response to the latest regulatory policies."
Effective immediately, the registration of new users and the addition of sub-accounts for existing users will be discontinued, and all mining access servers are expected to have stopped operating by Oct. 15.
The announcement comes just a day after news broke that SparkPool, the second-largest Ether mining pool, will have suspended operations by the end of the month for similar reasons.
Between them, BeePool and SparkPool account for more than one quarter of Ethereum's hash rate.
pic.twitter.com/MEZJyIqued

— beepool.org (@beepools) September 28, 2021
Following a lull in its crypto crackdown, late last week, it became clear the People's Bank of China was ramping up a suite of new measures and promoting stronger inter-departmental coordination to suppress crypto activity. The measures aim to cut off payment channels and to dispose of relevant websites and mobile applications in accordance with the law.
The mining crackdown has focused for months on Bitcoin (BTC) mining, which saw a major exodus of mining operations from the country. Now, the Chinese government's focus appears to have shifted to Ethereum.
On Monday, the Guang Ming media outlet reported that authorities in the autonomous region of Inner Mongolia had seized 10,000 Ether mining machines from a warehouse after a tip-off. The miners were consuming 1,104 kilowatt-hours of electricity.
According to the publication, Inner Mongolian authorities have shut down 45 digital currency mining projects so far, reportedly saving 6.58 billion kWh of electricity per year, which the outlet claims is equivalent to 2 million tons of standard coal.
The mining crackdown has contributed to ETH's price dropping below $3,000 on Tuesday, and it is currently trading at $2,863.71 according to CoinGecko.
BeePool has been operating for four years, and the mining pool currently accounts for 6.7% of the Ethereum mining share, with over 3,000 blocks mined in the last week.
Related: Alibaba to ban crypto miner sales amid Chinese crackdown
While mining is profitable now, the introduction of fee burning on the Ethereum London hard fork has reduced profits as miners receive fewer rewards for each block.
The next stage in the blockchain's ongoing upgrade to Ethereum 2.0 was announced earlier on Wednesday, which is slated for some time i October. Miners will be further sidelined by the shift to proof-of-stake.