Axie Infinity Jumps to New All-Time High, Targets $200
Key Takeaways
Axie Infinity has hit a new all-time high after jumping 40% overnight.
The NFT game coin has surged by more than 135% over the last week.
Another increase in upward pressure could see AXS rise to $200.
Share this article
Axie Infinity has entered price discovery mode. Further buying pressure could push AXS toward the next psychological resistance barrier, which sits at $200.
Axie Infinity Hits All-Time High 
Buyers are reentering the cryptocurrency markets, and Axie Infinity is benefiting from the momentum. The NFT-based blockchain game coin hit a new all-time high of $154 after rising 40% in the last 24 hours.
Over the last week, roughly $193 billion has flooded into the space. The sudden spike in buying pressure has positively affected most digital assets.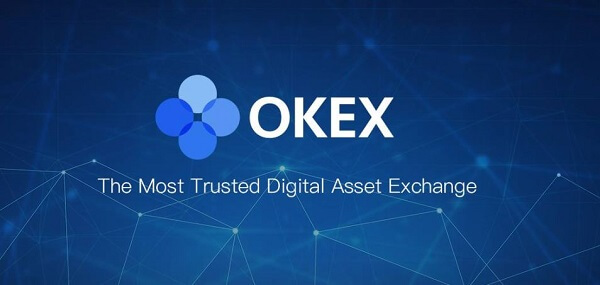 For instance, the two largest cryptocurrencies by market cap—Bitcoin and Ethereum—have appreciated by more than 10% in the last seven days. Other lower cap coins, such as Solana, VeChain, and Theta, have gained over 20% in market value during the same period. 
Several other coins, including Axie Infinity, have risen to new all-time highs. The asset has gained 86 points since Sep. 28, which represents a 135% price increase. AXS is now in price discovery mode, and further gains could be on the horizon. 
Axie Infinity Targets $200
The Tom DeMark (TD) Sequential indicator has successfully anticipated Axie Infinity's price action in recent weeks. 
On the 12-hour chart, the technical index forecasted that AXS was bound to resume its uptrend as it presented a buy signal on Sep. 21. The TD also flashed a sell signal on Oct. 2 that led to a two candlesticks correction before further highs. 
Now that AXS has sliced through the breakout line and is in a green four candlesticks, it looks primed for new all-time highs. The TD setup indicates that Axie Infinity could rise for another five 12-hour candlesticks before a sell signal emerges. Another increase in buying pressure could push the asset toward the next psychological resistance barrier at $200.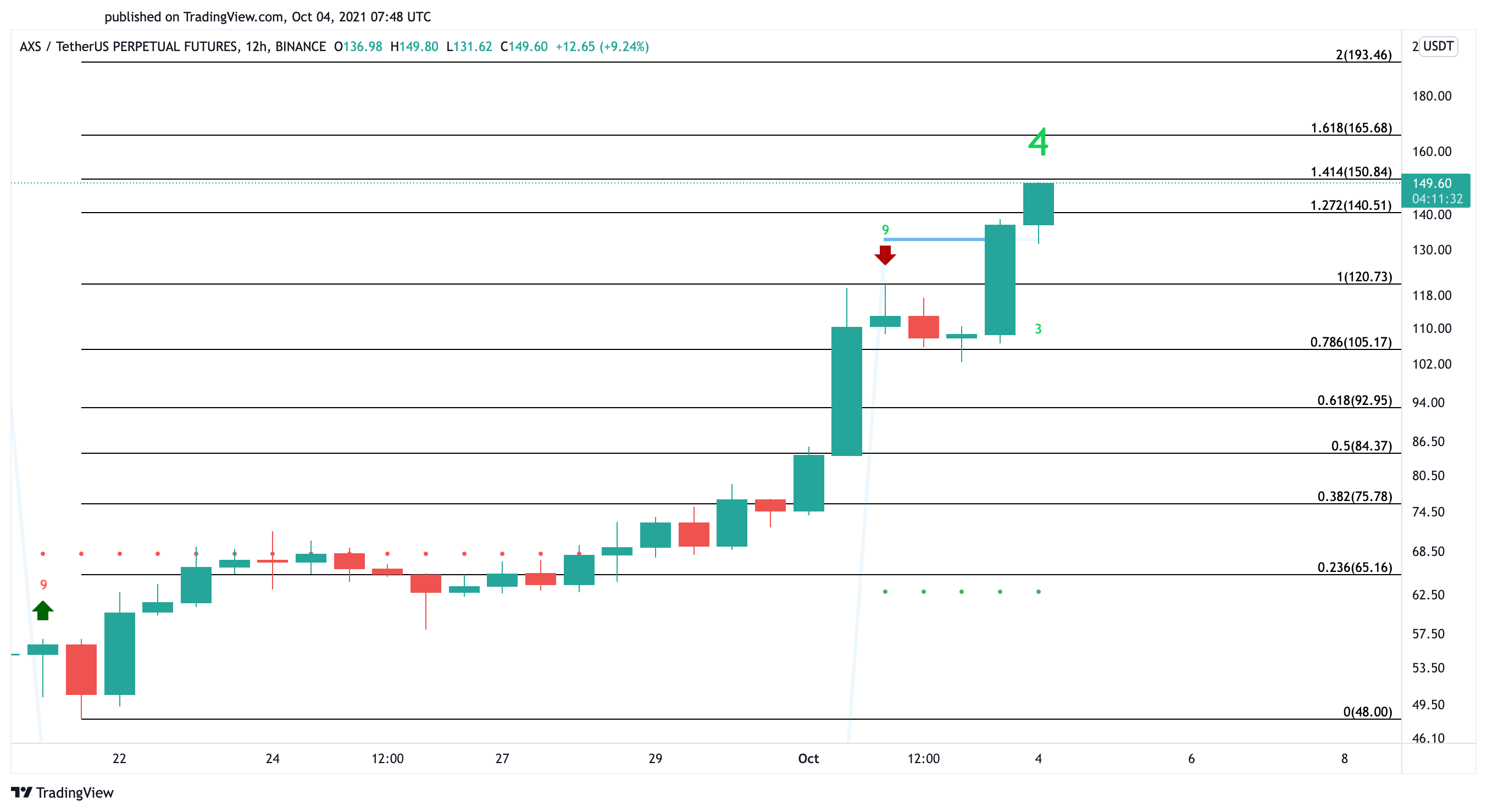 As long as Axie Infinity continues to hold above the TD's breakout line at $133, the odds will continue to favor the bulls. However, a 12-hour candlestick close below this critical support level could lead to a correction. Under such unique circumstances, AXS could dive to $120 or $100 to look for support.
Share this article
Axie Infinity Revenue Jumped Another 85% in August
Axie Infinity continues to take in more revenue than almost all of the top cryptocurrencies, including Bitcoin and the market leaders in the DeFi and NFT spaces. Axie Infinity Revenue…
How to Trade Using the Inverse Head and Shoulders Pattern
In stock or cryptocurrency trading, you may have heard of the term "inverse head and shoulders." Also known as the "head and shoulders bottom" formation, the inverse head and shoulders chart pattern can…
Axie Infinity Generated More Revenue than Bitcoin, Ethereum in July
A groundbreaking month of July saw Axie Infinity earn more revenue than Bitcoin, Binance Smart Chain, Uniswap, and even Ethereum. Axie Infinity Is Exploding The heavily mediatized price rise of…
What is Causing Axie Infinity's Boom in Popularity?
Axie Infinity has experienced a rapid rise in recent weeks, with the game's native token AXS surging 469% this month. However, the boom may be the start of a larger…