Bitcoin Bombs, Ethereum Implodes as Crypto Market Drops 7%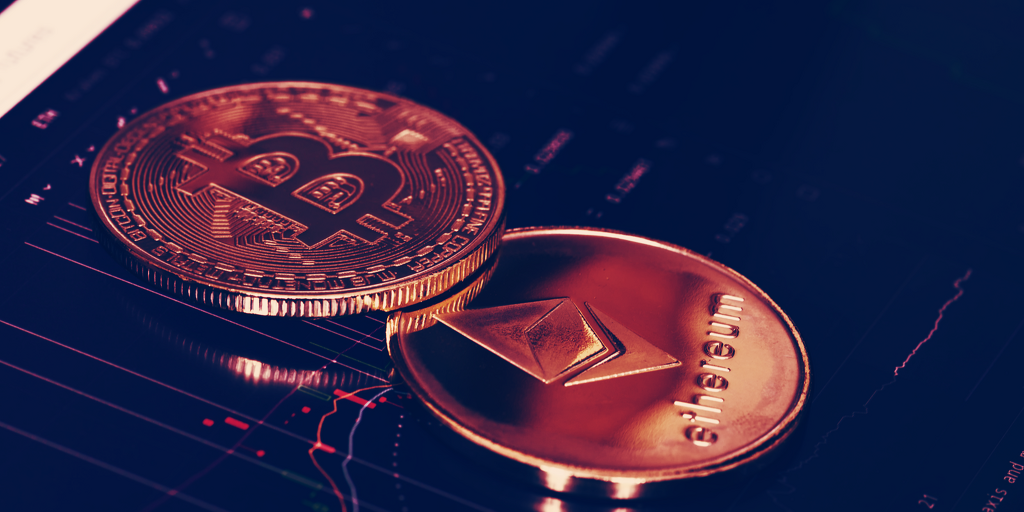 Black Friday was supposed to be last week. While crypto was on sale the day after Thanksgiving, today is looking even darker for crypto investors.
Bitcoin dropped more than 7% in 24 hours, Ethereum deflated by over 8%, and Solana shed 11% of its surging price tag today. In all, the global cryptocurrency market cap fell by nearly 7%. Only two coins in the top 20 managed to stay in the green—Terra, up 4% in 24 hours, and Polygon, which boosted its price by 2%.
It's not just crypto. After a solid start to the morning, U.S. stock indexes are all trending downward for the day and week. The Nasdaq is off pace by 2.8% today, while the Dow Jones is trending 0.9% lighter.
What's to blame?
Well, there is the threat posed by the Omicron COVID variant, which has made landfall in California. Remember that economic uncertainty greeted COVID's first foray into America back in March 2020, cutting the stock market off at the knees while dunking Bitcoin to just above $4,000.
Each intervention has required a new cure. Lockdowns led to stimulus checks, which led to labor shortages and supply chain issues. As a result, prices for goods and labor are on the rise. Now, there's the growing expectation that the Federal Reserve must raise interest rates to combat inflation. While that doesn't easily explain why inflation hedges like BTC are dropping today, Bitcoin is showing high levels of correlation with the S&P 500 stocks as the investment has become increasingly mainstream.
With the latest drop, Bitcoin has gone from a record high of $69,000 to $53,000 in just 23 days—a 22% drop, per data from CoinGecko. Ethereum, which also hit an all-time high 23 days ago, has receded 14% in that timespan and now threatens to drop below $4,000.