Crypto.com Coin Hits All-Time High After Listing From Rival Coinbase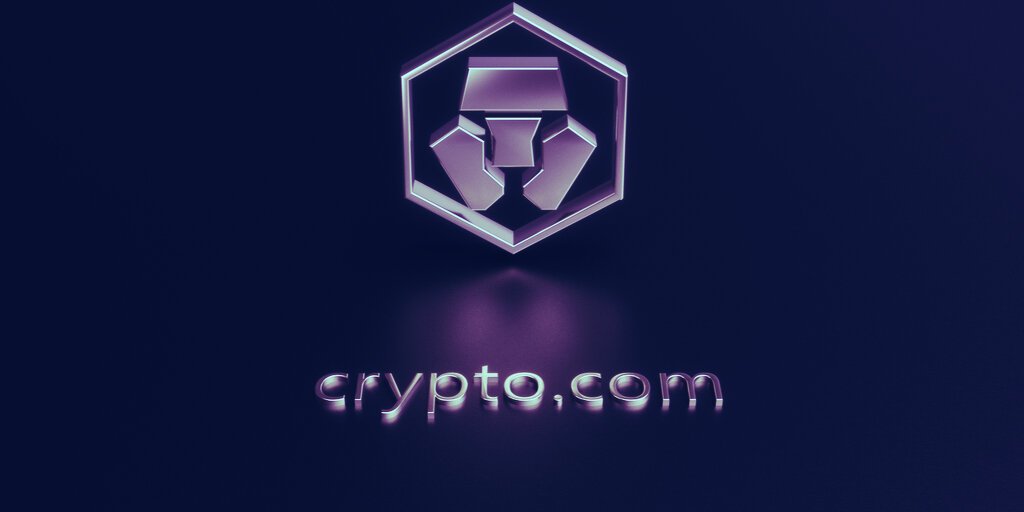 Publicly traded cryptocurrency exchange Coinbase has been aggressively listing crypto assets of late. But that has extended beyond little-noticed coins and tokens such as Jasmy Coin and ARPA Chain to a more surprising asset: Crypto.com Coin (CRO).
Coinbase announced yesterday that trading of Ethereum-based CRO would begin immediately. The listing has been a boon for CRO, which reached an all-time high today of $0.29. It's risen 13% in the last 24 hours, with over 20% of trading volume during that span coming from Coinbase, according to CoinGecko. It now ranks as the 32nd-largest cryptocurrency by market capitalization, with $7.3 billion, just above FTX Token.
Crypto.com Coin comes from the Crypto.com exchange, one of the top five crypto spot exchanges by volume. Similar to Binance Coin, users of the exchange receive rewards in CRO and can use the asset to pay for services at a discount. Moreover, they can utilize it to access decentralized finance applications for lending, borrowing and asset swaps without a centralized intermediary. 
Crypto.com, like FTX and even Coinbase, has been on a full-court press of late to attract sports fans to the platform. It's readying a UFC NFT collection and has a collection out with the Philadelphia 76ers, it signed a five-year sponsorship deal with Formula 1, and it kicked off an ad campaign with movie star Matt Damon on last week's "Thursday Night Football."
But a listing on a rival exchange represents something of a coup. Coinbase already supports trading of Tether, which competes with its own stablecoin, USD Coin, but it has thus far stayed away from assets issued by other centralized exchanges.  
Coinbase declined to comment on the listing of CRO. However, it did point to recent statements from CEO Brian Armstrong, who said, "We want to be the Amazon of assets, list every asset that's legal."
He means it.