Establishing Secure Data and Identities In Web 3.0
The internet is currently in a liminal phase. It is sitting on the precipice of changes that will shake up human life in ways that we could have only imagined ten years ago. Web 3.0 is the internet's third iteration. It is seeing the digital sphere become more open-source.
A transparent community of developers is building this new web. It means it is trustless – participants can interact without intermediaries harvesting their data. Finally, it means it is permissionless – that anyone can participate without the need for a governing body.
Under the correct guiding principles, Web 3.0 can offer an internet that is more decentralized, open, and secure. To make this a reality, individuals as opposed to corporations and privacy as opposed to profits must have sovereignty in Web 3.0.
Looking back to move forward
Web 2.0 was defined by innovations such as smartphone technology, social media, and cloud computing. In tandem with these developments, data processing and collection quickly grew legs. It became a source for capital gains and marketing success with little regulation in place on data harvesting and its uses.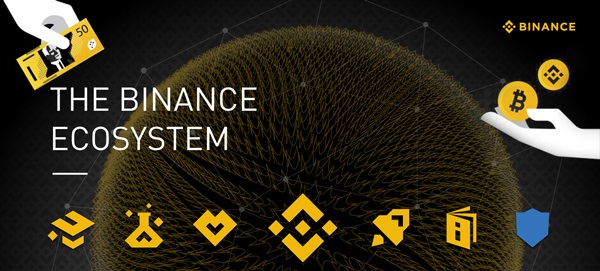 Policymakers have begun to police this through laws such as GDPR and MiFID ii in Europe. In addition to updated antitrust laws aimed at increasing consumer protection in the United States.
Ultimately, however, the underlying problem is that data is a valuable commodity. However, data protection is not something that chimes with the interests of big corporations. 
The privacy failure
As well as facilitating an internet economy that thrives through data harvesting, Web 2.0 has failed to protect consumers' privacy. This is because most data is stored on centralized platforms such as computer files and databases.
This makes data extremely vulnerable to losses, alterations, and hacks. Last year saw more than 37 billion records exposed due to just under 4000 data breaches in the U.S.
It's not just Big Tech giants, like Watsapp and Amazon, that are in hot water when it comes to security. National health services such as the Health Service Executive (HSE) in Ireland, as well as schools and restaurants around the world, have all been implicated in significant data breaches this year. Therefore, showing how centralized systems can no longer provide users with the data protection they need.
Centralized bodies are often required to exchange data with different companies to function. For instance, when a bank must seek information from a loan provider on a customer's repayment history.
Moving this data creates a new copy. With that copy, an opportunity arises for loss or incorrect data to be replicated or altered.
Web 3.0 is perfectly placed to remedy the existing failures of these centralized systems. In addition, it can place privacy at the forefront of all technological developments.
Using a decentralized data storage system can ensure that each entity involved in data exchange has access to a real-time, shared view of the data when permission is granted by the person in control. Therefore, reducing the risk of malpractice.
Web 3.0 and decentralized identities
Another essential part of the decentralization of Web 3.0 will be the creation of secure digital identities.
The current model of online identity verification on the web is old and fraught with vulnerabilities. To do almost anything interactive, we have to supply valuable personal information. This comes with little oversight into how it is shared and protected.
Decentralized identity solutions already exist in the form of applications built on blockchain. These allow users to maintain autonomous control over their private data. They can then decide if and when to share it by granting access through private keys. 
In the next phase of internet development and communication, decentralized metaverses, spaces where virtual worlds (such as games and forums) and the real world collide, are also becoming a reality. Different games will be linked up to each other, as well as to other virtual arenas like online shops or virtual events platforms.
To ensure the seamless integration of these worlds, users have to be able to move between different parts of the metaverse with a consistent identity. All while ensuring their data and privacy is respected.
Decentralized identity solutions can allow users to create one decentralized username and password. This then allows them to access multiple different platforms securely. Therefore, making them a perfect solution in an integrated decentralized metaverse world.
Priorities in Web 3.0
Every blockchain or layer two network must wrestle with tradeoffs such as speed or block size. A given developer's goals influences these decisions.
As such, priorities for the ecosystem will have to be set when developing a blockchain for Web 3.0. Open, trustless, decentralized networks that value privacy and security should be prioritized. The principle of interoperability is part of this too. Creating one blockchain to facilitate all users' needs goes against the decentralized principles that underlie blockchain technology.
There will be many blockchains and layer two protocols coexisting and providing different services. The task is to ensure that they can communicate seamlessly with one another. Thus, creating a safe and secure Web 3.0 that places users' needs ahead of those of corporations.
Disclaimer

All the information contained on our website is published in good faith and for general information purposes only. Any action the reader takes upon the information found on our website is strictly at their own risk.