Ethereum-Based Blogging Platform Mirror Opens Up to Everyone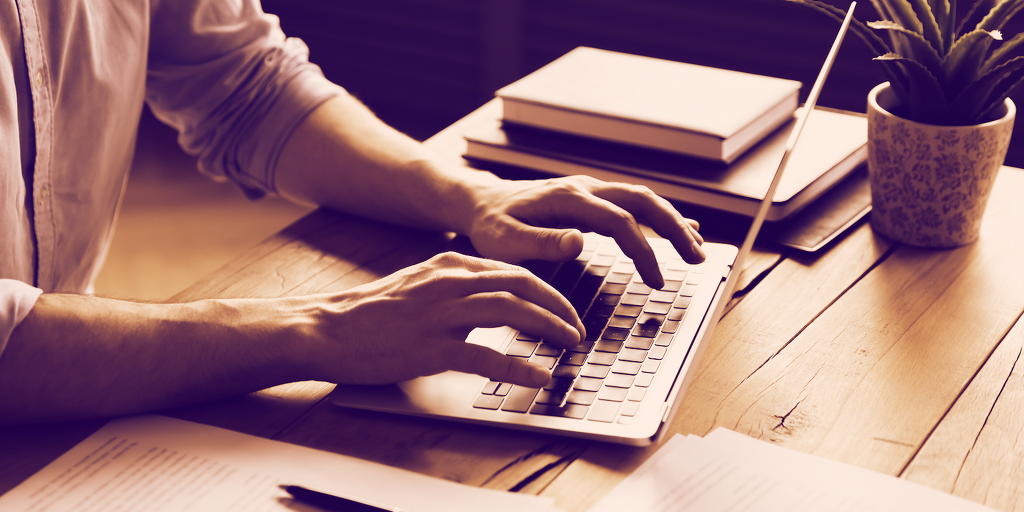 In brief
Mirror, a decentralized Ethereum-based blogging protocol, can now be used by anyone.
Previously, prospective users had to be voted in by the existing community.
Mirror, an Ethereum-based decentralized blogging protocol that first launched last December, has opened up its doors to all creators.
Prior to today's announcement, creators could only gain access to Mirror by earning enough votes in Mirror's weekly WRITE Race on Wednesday afternoons. Existing Mirror users would have two hours to vote on applicants using the protocol's WRITE token, making it a popularity contest of sorts. The top 10 finishers in the voting would be airdropped one WRITE token, which they could redeem for a Mirror-hosted .xyz blog. (It took Decrypt Editor-in-Chief Dan Roberts four months to get voted in.)
While very similar in look and feel to popular blogging platform Medium, Mirror shakes things up with an array of crypto-native features and capabilities. It's a decentralized protocol that lets users log in and "sign" posts with an Ethereum wallet, plus it uses blockchain-based storage protocol Arweave to "permanently" back up posts and boost their censorship resistance.
Over the past several months, Mirror has added various crypto-centric economic elements to enable monetization for users, unlocking the ability to offer NFT collectibles, hold auctions, and even launch crowdfunding campaigns. In April, the writer Emily Segal funded her next novel on Mirror. In July, the creators of an upcoming documentary film about Ethereum raised $1.9 million worth of ETH through a Mirror crowdfunding drive.
Mirror has increasingly been used by blockchain-based projects as a crypto-native way to share community updates. In particular, Mirror has become a popular tool for DAOs, or decentralized autonomous organizations. DAO communities largely live within Discord servers, so Mirror provides a decentralized way to publicly share long-form information.
With today's update, the WRITE Race is no longer necessary for publishing via Mirror. However, Mirror plans to offer incentives for users who went through that process and are already a part of the platform. "Membership attained via $WRITE Race is evolving to represent decision-making power and stake in the future of the Mirror protocol and DAO," the project wrote.
Mirror also shared a list of features coming to the platform in the future, including subscriptions, blog feeds and discovery elements, a richer editing platform, and support for Ethereum Name Service (ENS) domain-like names.