Ethereum Classic Hashrate Taps All-Time High Nearing 50 TH/s Ahead of The Merge – Mining Bitcoin News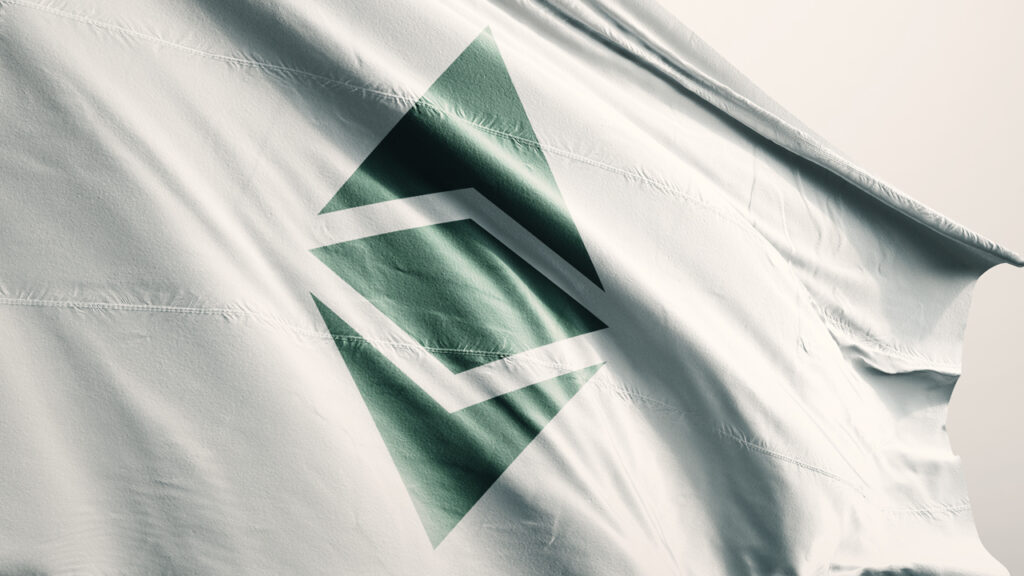 Ethereum Classic's hashrate surpassed the 40 terahash per second (TH/s) region last Wednesday and four days later, the network's hashpower reached an all-time high (ATH) at 48.82 TH/s on September 4. Ethereum's transition from proof-of-work (PoW) to proof-of-stake (PoS) is expected to take place eight days from now, and a great deal of hashrate has left the crypto asset's network during the last few days.
Ethereum Classic's Hashrate Runs Hot Skyrocketing Toward 50 Terahash
The sibling blockchain of Ethereum, known as Ethereum Classic, has been reaping the benefits of Ethereum's upcoming upgrade called The Merge. That's because when The Merge happens, ethereum (ETH) miners will no longer be able to mine ETH as the blockchain will transition to a PoS system.
Four days ago, Bitcoin.com News reported on ETC's hashrate rise over the 40 TH/s zone but at that time, Ethereum's hashrate remained the same. The report noted that the hashrate would likely come in waves, and since the report on August 31, 2022, the waves of hashpower have started to increase.
Metrics recorded by the Ethash mining pool 2miners.com indicates that ETC's hashrate tapped an ATH at 48.82 TH/s on September 4. Ethereum Classic's hashrate is 19.86% higher than the ATH recorded on August 31. At that time, Ethereum's hashrate remained roughly the same but during the course of the last four days, it's been fluctuating more often and declining at the same time.
By the first day of September, ETH's hashrate according to 2miners.com statistics was coasting along at 917 TH/s. Today, on September 5, Ethereum's hashrate is running at 926.02 TH/s and Ethereum Classic's hashpower has a dedicated 46 TH/s. ETC's hashrate is just a hair down from the 48.82 TH/s ATH and will likely surpass the ATH again this week.
The Merge is expected to happen in just over eight days from now and it's likely larger waves of hashrate will move from ETH to ETC. However, there is a planned Ethereum PoW fork in the cards called ETHW and the public won't know how much hashrate this proposed chain will have until the network's first few days of mining.
At the time of writing, Ethermine.org is the largest ethereum mining pool with 260 TH/s dedicated to the chain. Ethermine noted at the end of August it would stop mining ethereum at the PoW level and revealed it would offer a liquid staking service for ETH 2.0. Antpool announced it would not support a new ETH PoW chain and said it would bolster ETC. Antpool also revealed an Ethereum Classic firmware upgrade for the company's E9 Ethash mining rig.
Below Ethermine's hashrate, in terms of the largest dedicated streams of Ethereum hashpower, are the mining pools F2pool, Hiveon, Poolin, 2miners.com, and Flexpool.io. Most of the mining pools that mine ethereum (ETH) mine ethereum classic as well. Poolin is the largest ETC mining pool on Monday with 9.73 TH/s of hashrate dedicated to the chain. Poolin is followed by F2pool, 2miners.com, Ethermine, Hiveon, and Antpool.
What do you think about Ethereum Classic's hashrate tapping an all-time high on September 4? Let us know what you think about this subject in the comments section below.
Image Credits: Shutterstock, Pixabay, Wiki Commons, wenmerge.com, 2miners.com,
More Popular News
In Case You Missed It