Ethereum price hits $3,800, boosting bulls' control in Friday's ETH options expiry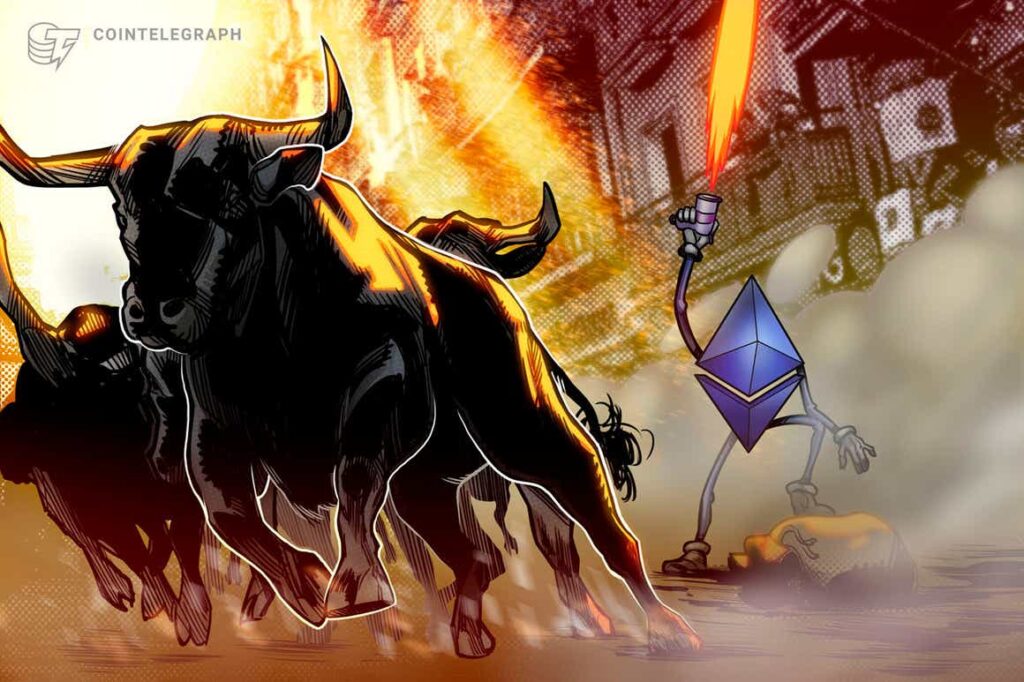 Ether (ETH) entered a slightly bullish channel earlier this month, and currently the price is marching toward the $3,800 level. Despite the recent turbulence, Ether bulls are set to bag a $53 million profit on this Friday's weekly options expiry. 
Investors also appear to be disinterested in Ether's recent underperformance versus Bitcoin (BTC), and to date, the altcoin's gains stand at 265%. If Ether manages to stay above $3,600 on Friday, 99% of the $180 million put (sell) options will become worthless.
Ethereum smart contract competitors continue to pressure the leading network and at the time of writing, Ethereum's average gas fees remain above $20. Polkadot (DOT) is scheduled to begin its sidechain auctions on Nov. 11, and this will support new token launches, decentralized finance (DeFi) applications, Internet of Things (IoT) solutions, all going through trustless cross-network bridges.
This week, Binance Smart Chain revealed plans to launch a $1 billion fund to accelerate adoption across the entire crypto industry. Investors usually interpret potential incubation events backed by blockchain projects as bullish for their native assets and BNB price gained at least 30% since the announcement.
Bears were not expecting prices above $3,300
Based on recent mildly negative newsflow, it is possible to understand why bears placed 88% of their bets at $3,300 or lower. Had bulls been a little less greedy, they could have dominated Friday's $365 million expiry.
The Oct. 15 expiry is perfectly balanced between call (buy) and put (sell) options according to the long-to-short ratio. Still, this birdseye view needs further detail, depending on the expiry price.
At first sight, both sides hold some $180 million worth of Ether options, as indicated by the 1.03 call-to-put ratio.
However, this metric is deceptive because the recent Ether rally will likely wipe out most of their bearish bets. For example, if Ether's price remains above $3,500 at 8:00 am UTC on Friday, only $6.6 million of the put (sell) options will be available.
Bulls are comfortable at $3,600
Any expiry price above $3,500 is a bear trap, although a $32 million advantage should not be enough to cause damage. To put things in perspective, Ether's monthly options expiry holds over $800 million open interest.
Below are the four likeliest scenarios considering the current price levels, as the imbalance favoring either side represents the potential theoretical profit from the expiry.
The data shows how many contracts will be available on Oct. 15 for both bulls (call) and bear (put) instruments.
Between $3,300 and $3,500: 7,450 calls vs. 3,550 puts. The net result favors bulls by $13 million;Between $3,500 and $3,600: 11,150 calls vs. 1,900 puts. The net result favors bulls by $32 million;Between $3,600 and $3,800: 15,400 calls vs. 600 puts. Bulls profit increases to $74 million.Above $3,800: 27,450 calls vs. 0 puts. Bulls dominate by profiting $104 million.
This crude estimate considers call (buy) options used in bullish strategies and put (sell) options exclusively in neutral-to-bearish trades. However, a trader could have sold a put option, effectively gaining a positive exposure to Ether above a specific price. But, unfortunately, there's no easy way to estimate this effect.
Bears need sub-$3,500 to balance the scales
Bulls' profit increases to $104 million with Ethereum trading above $3,800, thus a $30 million increase from the current $74 million estimated gain. On the other hand, there's a $61 million gain from the bear's perspective by pressuring the price below $3,500, as the above estimate shows.
With little over a day before the Oct. 15 expiry, the bears will have a hard time suppressing the current bull run. Regardless of the competition Ethereum network faces and the high gas fees, investors' demand for decentralized finance (DeFi) and NFTs seem to be enough to keep Ether in an uptrend.
The views and opinions expressed here are solely those of the author and do not necessarily reflect the views of Cointelegraph. Every investment and trading move involves risk. You should conduct your own research when making a decision.