Here's why analysts are saying 'No FOMO' ahead of Bitcoin's ETF launch
The day the crypto traders have long-awaited is almost here. At the opening bell on Oct. 19, a ProShares futures-based BTC ETF is scheduled to launch and analysts are predicting that additional ETFs will rollout over the coming week. 
Data from Cointelegraph Markets Pro and TradingView shows that an early morning attempt by bears to drop the price back below $60,000 was well defended by traders and at the time of writing their is a tug-o-war at the $61,000 to $62,000 zone. 
While many have predicted that the ETF launch is the fuel needed to push BTC to the $100,000 mark, not all analysts agree and some warn that the event could be another "buy the rumor, sell the news" event.
A higher low would be "normal" price action
One trader who is not completely enamored with the idea of a BTC futures ETF is pseudonymous Twitter user 'Cry me a $COIN', who posted the following tweet suggesting that the recent BTC price action is merely part of a normal price cycle.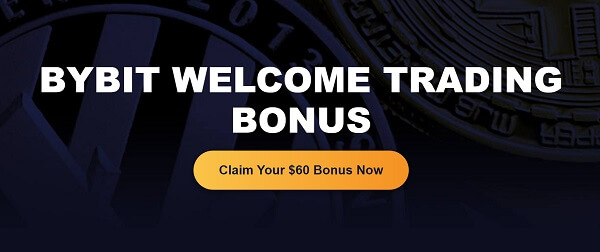 I don't like the "ETF will be/has been approved. WAGMI" vibe.

Don't be surprised with a higher low. It will change nothing, and that is the beauty of it.$BTC pic.twitter.com/HJ6GyZtaMr

— cry me a $COIN (@crymeaCOIN) October 17, 2021
According to the price path outlined in the chart above, there's a chance that Bitcoin tops out below $68,000 in the next few months before heading lower to establish a higher low near $46,000.
A similar sentiment was expressed by 'Ryan Cantering Clark', who suggested that up to now, "the trade has been "long ETF approval" and we are here, so what else in the short term takes us much higher?"
Clark said:
"Everyone knows where this is going, so in the short term I think we get a deeper pullback."
FOMO buyers beware
A deeper analysis of what could possibly come next was provided by David Lifchitz, managing partner and chief investment officer at ExoAlpha. Lifchitz suggested that a small pullback might be in order, "especially after the torrid run from $40,000 just two weeks ago," which translated into a BTC increase of 50%.
While Lifchitz suggested that "the medium-term looks definitely higher," the analyst offered a word of caution for potential buyers by saying, "these Bitcoin ETFs based on CME futures to track BTC price will underperform Bitcoin spot price due to ongoing futures roll costs."
According to Lifchitz, professional traders are likely to continue using Bitcoin CME futures or crypto derivative exchanges for their trading needs while "long-time crypto investors are all well equipped to directly trade and store Bitcoin spot."
Lifchitz said:
"So these ETFs will likely be an easy Bitcoin access to unsophisticated retail investors with their broker accounts, who will not get the full return of BTC after all fees are accounted for. These ETFs will also bring arbitrage opportunities for smart traders. Wall Street at its best."
Related: Bitcoin RSI strength suggests BTC price is still far from its cycle top
$90K BTC price if the classic cup and handle formation plays out
A final scenario to be on the lookout for was offered by pseudonymous Twitter user 'Nunya Bizniz', who posted the following tweet outlining a bullish scenario for Bitcoin's price action.
BTC daily:

"IF" there is going to be a correction, perhaps something like this?

Giant cup and handle.

What do you think? pic.twitter.com/LPSQ0320zl

— Nunya Bizniz (@Pladizow) October 18, 2021
As seen in the chart provided, the analyst suggested that BTC price has the potential to drop back to the $53,000 support in the near term before resuming its uptrend. 
The trader believes that after the price pulls back to touch underlying support, BTC could then squeeze up to $98,000. 
The overall cryptocurrency market cap now stands at $2.463 trillion and Bitcoin's dominance rate is 47.3%.
The views and opinions expressed here are solely those of the author and do not necessarily reflect the views of Cointelegraph.com. Every investment and trading move involves risk, you should conduct your own research when making a decision.