SQUID Investors Cannot Sell Their Tokens After a 110,000% Spike, Raising Too Many Red Flags to Ignore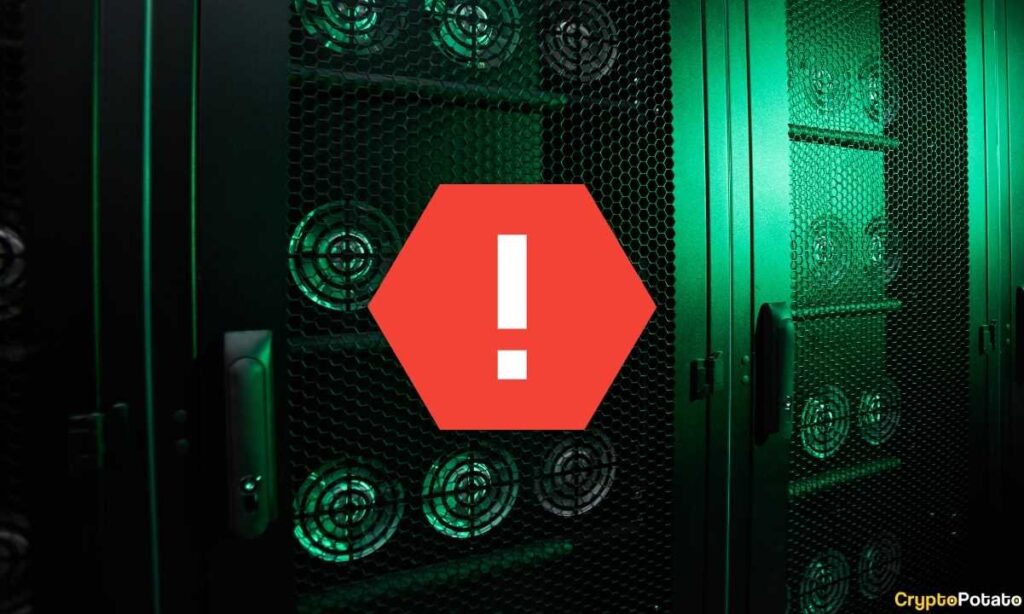 The SQUID token made headlines in various financial and cryptocurrency media around the world this week. Still, it might not be the miracle everyone was hoping for.
After rising over 110,000% in less than a week, reports of "investors" who have been unable to sell their tokens after astronomical gains are starting to pop up all over the internet.
The token is ranked #2905 among the cryptocurrencies listed on Coinmarketcap, but the price aggregator itself has already put up a banner warning about the high risk of investing in the token because it might be blocking the posterior sales -something ubiquitous in several crypto scams.
We have received multiple reports that users are not able to sell this token in Pancakeswap. Please do your own due diligence and exercise caution while trading! This project, while clearly inspired by the Netflix show of the same name, is unlikely to be affiliated with the official IP.
Squid Game Token: Too Good To Be True?
As Cryptopotato reported earlier, SQUID is just a week old. The token took inspiration from the Netflix series "Squid Game" – a show featuring a group of 456 financially broken contestants who face off in childish but deadly games with the goal of winning a juicy cash prize.
The project promises a sort of crypto adaptation for the game, requiring contestants to participate in several games before walking away with a substantial cryptocurrency prize. To participate, each player had to pay approximately half a million dollars in fees and take home a significant jackpot in case of being the only winner.
But some people simply invested in the token to speculate without entering the game and apparently found it impossible to collect their winnings. The tactic could be a sort of anti-dump protection, but the game's somewhat poorly written whitepaper makes no mention of any market control mechanism.
This is simply the validation of a series of red flags for the project. Cryptopotato warned that the project's site promoted tweets from Elon Musk supposedly supporting the project, which was utterly false.
In addition, the development team members have no known background —and it is hard to tell whether they really exist or not.
And who are these stock-looking people, you might ask?For starters, this "David Kanny" (the CEO) doesn't exist on linkedin. pic.twitter.com/HVo47RkLa2

— Michele (@asparagiii) October 29, 2021
Social Media: An Invisible Power That Gives Value to the Worthless
But despite all of the above, meme cryptocurrencies are a global trend. Many people are willing to buy tokens just for the sake of participating in a sort of global joke.
From tungsten cubes to tokens like ElonSperm or FuckElon —depending on the sentiment of Crypto Twitter towards The Dogefather— the trend of driving up the price of a token by means of a community effort is something that has cemented itself in the foundations of the crypto-verse over the years.
The trend started with Dogecoin, a meme cryptocurrency that made it all the way to the top 10. Shiba Inu also reached a spot on this prestigious list. Other tokens such as Safemoon, Cumrocket, Floki Inu have also enjoyed their five minutes of fame.
And NFT collectors are keeping up with the trend. Rocks, Kittens, and numbers on black backgrounds have been traded for hundreds of thousands – and even millions of dollars.
So it's no wonder that many don't feel ripped off by holding worthless tokens from a popular TV show. While some despair at the loss of money, others happily throw away their fortune "for the lols."
SPECIAL OFFER (Sponsored)
Binance Futures 50 USDT FREE Voucher: Use this link to register & get 10% off fees and 50 USDT when trading 500 USDT (limited offer).
PrimeXBT Special Offer: Use this link to register & enter POTATO50 code to get 50% free bonus on any deposit up to 1 BTC.