Studio 54 Reveals Never-Before-Seen Photograph and Pixel Art NFTs of the Famed Disco Club – Blockchain Bitcoin News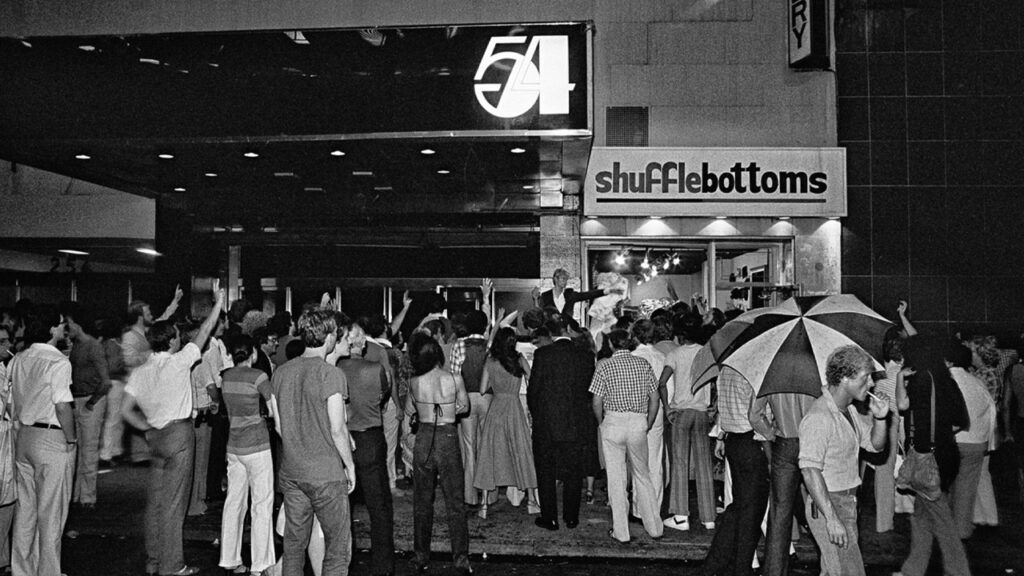 Superrare Labs has revealed the first-ever non-fungible token (NFT) drop crafted by the renowned photographer Bill Bernstein and the legendary Studio 54. The NFT drop features the nightlife photographs taken by Bernstein from the iconic Studio 54 and Paradise Garage. Additionally, Superrare has also unveiled NFT collectibles that showcase 8-bit animations of Studio 54 and music from Jitwam, Teymori, and Studio 54 Music.
Studio 54 Lights Up the Nightlife With NFT Photos From the Iconic Disco Club and Paradise Garage
44 years ago, Steve Rubell and Ian Schrager opened a nightclub called Studio 54, launched during the peak of America's disco trend. In a matter of no time, the club became world-famous and stars like Woody Allen, Betty Ford, Calvin Klein, Timothy Leary, Farrah Fawcett, Liza Minnelli, David Bowie, Cher, Rick James, and Mick Jagger regularly attended.
The club itself has closed and in 2020, the company expanded into a record label called Studio 54 Music and has a radio station on Sirius XM called Studio 54 Radio. Now the team behind Studio 54 has teamed up with non-fungible token (NFT) collectible marketplace Superrare and has released a number of unique NFTs. The first drop started with Superrare unveiling four photographs crafted by the renowned photographer Bill Bernstein.
In 1977, the Village Voice sent the freelance photographer Bernstein to take candid photos of Studio 54's trends. "The four works include digitized film photographs, collages, mixed media slide-shows, and contact sheets highlighting outtakes which have never been seen before," the Superrare announcement details. "Giving more context into the golden era of disco + New York City scene between 1977-1981."
Studio 54 Drops 'Accurate Pixel Art Animations of Inside the Famed Disco Club'
Additionally, Studio 54 and Superrare have launched NFT 8-bit video game animations of the world-famous disco club with special music. The NFTs are considered "accurate pixel art animations of inside the famed disco club." The music tied to the NFT collectibles stems from two releases of Studio 54's official record label, Studio 54 Music. "'Night Magic Vol. I;' an EP of Studio 54 anthems reimagined and led in the studio by modern New York City disco mavens [and] 'Help Yo Self;' a maxi-single by emerging dance music players Jitwam and Teymori."
Statements sent to Bitcoin.com News from the Studio 54 team emphasized that a portion of the proceeds from Bill Bernstein's NFT sales will go toward the Marsha P. Johnson Institute. A portion of the proceeds from the NFT 8-bit video game animations will benefit the Sound Mind Live (SML) charity. SML's mission aims to "bring together musicians, music lovers, and forward-thinking organizations to build community and open dialogue around mental health – leveraging the power of music to catalyze social change."
What do you think about Studio 54's non-fungible token (NFT) collectibles? Let us know what you think about this subject in the comments section below.
Image Credits: Shutterstock, Pixabay, Wiki Commons, Studio 54, photographs by Bill Bernstein,