US Treasury Secretary Yellen Says She's Undecided Whether the Fed Should Issue Digital Currency – Regulation Bitcoin News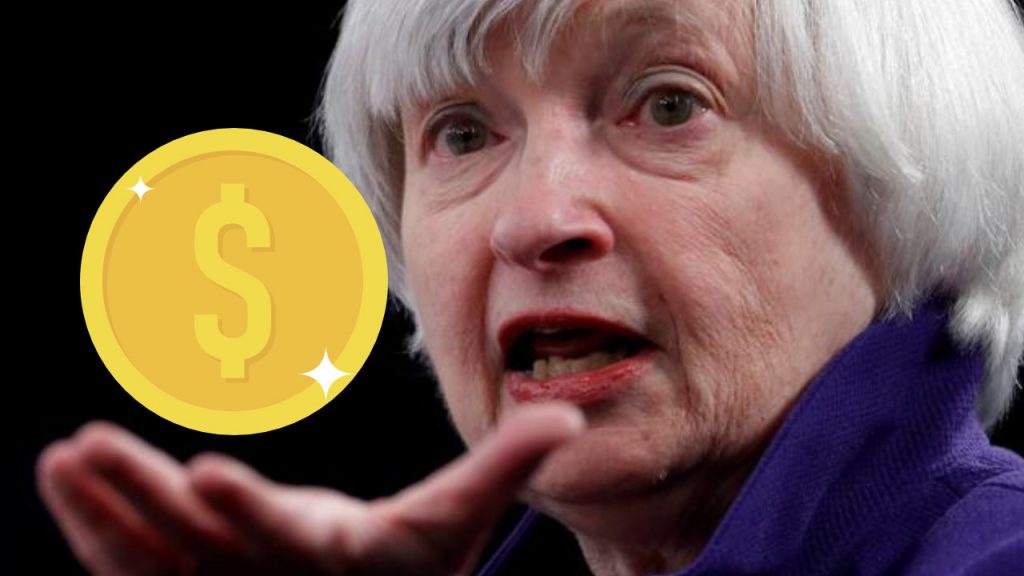 The U.S. Treasury Secretary Janet Yellen says that she has not made up her mind about whether the Fed should issue a central bank digital currency (CBDC). "There are some benefits" to a digital dollar, Yellen said, but noted that "there are also meaningful costs."
Janet Yellen Has Not Decided Whether the Fed Should Develop a Digital Dollar
Treasury Secretary Janet Yellen said Thursday during an interview at the Reuters Next conference that she has not formed an opinion about whether the Federal Reserve should create a digital dollar.
She explained that the decision would require broad consensus among Congress, the central bank, and the White House. The treasury secretary believes that more study is needed on the advantages and disadvantages of having a central bank digital currency (CBDC) in the U.S., including its effects on the banking system. Yellen opined:
I see both pros and cons to doing it. And my own mind is not made up about this.
According to the Atlantic Council's Geoeconomics Center, 87 countries (representing over 90% of global GDP) are currently exploring a CBDC.
Federal Reserve Governor Lael Brainard has called on the Fed to urgently develop a digital dollar. She said in July that she cannot understand why the U.S. is not actively developing a central bank digital currency when China and other countries are. Brainard is President Joe Biden's nominee to serve as vice chair of the Federal Reserve.
Yellen, who served as the 15th chair of the Federal Reserve from 2014 to 2018, said the U.S. central bank is expected to release a report detailing its work on a CBDC soon. She added that the Fed understands that consensus is necessary to proceed.
Nonetheless, the treasury secretary said the issue of whether the Fed should develop a central bank digital currency has not been discussed in a "serious way" at the White House, elaborating:
This is a decision that's important and needs to command consensus. There are some benefits, but there are also meaningful costs … It can work to disintermediate the banking system. And, you know, we need to work through the pros and cons. I don't have a view yet.
Several Federal Reserve governors do not see the benefits of the Fed issuing a digital dollar, including Governors Michelle Bowman, Randal Quarles, and Christopher Waller. "I remain skeptical that a Federal Reserve CBDC would solve any major problem confronting the U.S. payment system," Waller recently said.
In September, Federal Reserve Chairman Jerome Powell shared an update on the progress of the digital dollar study. He insisted that the Fed is not behind other countries on central bank digital currency (CBDC).
What do you think about Janet Yellen saying that she has not made up her mind about whether the Fed should issue a digital dollar? Let us know in the comments section below.
Image Credits: Shutterstock, Pixabay, Wiki Commons
More Popular News
In Case You Missed It