Wienerlands — Virtual World in the Sandbox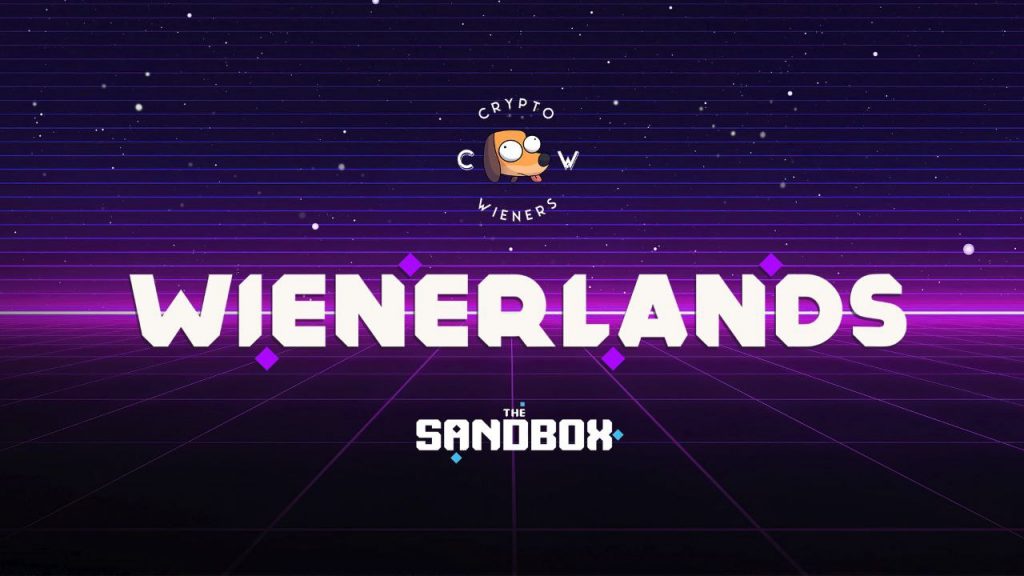 If you'd like to take your new digital pet for a walk in a stunning metaverse inside The Sandbox, Crypto Wieners is what you need.
As one of the most ambitious utility projects on the market, these NFTs are ready to be minted starting December 3, 2021.
What is Crypto Wieners?
Crypto Wieners was born from a single but strong idea: immortalize our beloved pets into carefully designed NFTs, inside the blockchain and Metaverse forever. For that purpose, they created different collections:
Crypto Wieners Gen-1 NFTs Elements and Unique setsCW 3D Limited EditionsCrypto Weenies (Pets)Gen-2 Avatars: Crypto Wieners VX and Crypto Weenies VX
Project roadmap, phase by phase
Crypto Wieners goals and vision are represented in their roadmap by three important features: utility, exclusivity, and longevity.
The first phase aims to create a solid floor price with their unique sweeping floor mechanism while rewarding their community with more than 10 ETH prizes in the CW lottery.
In this phase, they will start funding the Crypto Wieners DAO with the auction sale of their 1/1 collection of Elements NFTs.
The project promises to donate $10,000 to the Hope for Paws animal rescue organization. In addition, community members will get to decide over a charity to donate another $10,000.
Starting the second phase of the project, NFT holders will receive 50% of the weekly royalties, forever. Distribution will be according to a Rarity Score, which is basically the sum of your Wiener NFT's traits.
As a Wiener NFT holder, you'll also be able to claim your own Crypto Weenies Pet entirely for free. Notably, these pets also have their own rarity system and unique traits.
At last, every community member will take part in a huge giveaway where 1,000 exclusive 3D Limited edition NFTs will be granted for free in a live Twitch lottery.
Wienerlands, virtual world in The Sandbox
As the third phase of the project begins, Crypto Wieners will launch an exclusive virtual world inside The Sandbox. For this part of the project, the team joins forces with Polygonal Mind, a metaverse builder recommended by the Sandbox co-founder himself.
Initially, NFT holders will be able to enjoy a 36-land Estate with plenty of entertaining features:
Custom Homes and Lands sale, allowing owners to customize their our part of the metaverse and even promote their own digital services;Single and multiplayer games, such as Treasure Digging, Wieners Racing, Knockout Dungeons and more;Stadium where Wieners can join Social Hubs, Global Events, and participate for awesome rewards;NFT Galleries with theme floors, in which holders will be able to share their curated NFTs.
Accordingly, the first drop of 10,000 Gen-1 Wieners will take place on December 3, 2021 on the official website, each NFT will cost 0.069 ETH.
Join their Metaverse here.
Disclaimer

All the information contained on our website is published in good faith and for general information purposes only. Any action the reader takes upon the information found on our website is strictly at their own risk.