Wirex X AMA Session With Beincrypto
We're excited to present an exclusive AMA session hosted in the BeInCrypto Telegram community. This time, we sat down with Pavel Matveev, the CEO of Wirex.
We even invited our community to pitch in with their burning questions, and trust us, you guys had a lot! We received over 200 questions for this session, and we've sifted through them to bring you the most pressing inquiries.
In this conversation, Pavel dives deep into how Wirex is making crypto practical for everyday use, merging the world of traditional finance with the flexibility of digital assets. Read on to find out how Wirex wants to change the game, one transaction at a time. Let's dive into it!
AMA Session with Wirex
Beincrypto: Can you share the story behind the founding of Wirex and what motivated you to create a cryptocurrency platform?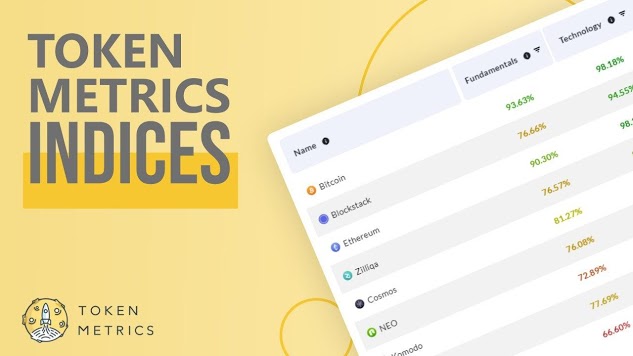 Pavel Matveev: Wirex was born when my co-founder Dmitry and I, inspired by London's fintech scene, discovered Bitcoin and blockchain's potential to revolutionise finance. We saw an opportunity to merge digital assets with traditional payment networks, specifically Visa and Mastercard, making crypto practical for daily use.
Our aim was twofold: make cryptocurrencies user-friendly for all and bridge the crypto-traditional finance divide. Essentially, Wirex emerged from our passion for blockchain's potential and our vision to integrate crypto into everyday financial activities.
Beincrypto: How does Wirex differentiate itself from other cryptocurrency payment platforms in terms of features and services?
Pavel Matveev: Wirex is not just another cryptocurrency platform; it's a comprehensive fusion of traditional finance and the digital currency world. Here's how we stand out:
Integrated Solutions: Our unique Hybrid Platform merges fiat and cryptocurrencies, supported by our Multi-Currency Wallet that caters to a variety of currencies. Additionally, our pioneering Cryptocurrency Debit Cards let users spend crypto as easily as fiat.
Rewards and Utility: With Cryptoback™ Rewards, users can earn up to 8% back on their purchases. Our native Wirex Token (WXT) further enhances the user experience by offering perks and reduced fees.
Security, Accessibility, and Innovation: Prioritising user safety, we're a licensed platform with top-tier security measures like multi-signature cold storage and 2FA.
In essence, Wirex's blend of features, global accessibility, and commitment to innovation sets us apart in the crypto-payment landscape.
Beincrypto: What's the difference between Wirex crypto card – plastic & virtual? And where can users use them?
Pavel Matveev: Both our plastic and virtual cards allow spending of traditional or cryptocurrency wherever Mastercard or Visa is accepted, with interbank rates. Plus, you earn up to 8% Cryptoback™ on most transactions.
Virtual cards are tailored for online shopping, while plastic cards are ideal for in-store purchases and cash withdrawals. Ordering both cards is free, but there might be a delivery fee for the plastic card based on location and delivery choice.
Beincrypto: What are the advantages of a Wirex card over a regular bank card?
Can a user pay with Wirex for a Starbacks coffee or withdraw cash for instance?
Pavel Matveev: I frequently travel and always prefer my Wirex card over a regular bank card. With a traditional bank card, I'm often limited to spending in one currency, facing poor exchange rates and additional FX fees of 1-3%. 
However, with Wirex, I can spend both crypto and fiat using a multi-currency feature, ensuring I get interbank rates without hidden fees. Plus, every purchase rewards me with cashback.
So, whether it's buying a coffee at Starbucks or withdrawing cash, my Wirex card offers flexibility, better rates, and rewards.
Beincrypto: And at what rate will the funds be debited?
Pavel Matveev: Funds are debited at interbank rates for traditional currencies, similar to what you'd see on Google or XE.com. For crypto, we use OTC rates. We collaborate with leading exchange entities for both fiat and crypto to ensure our users benefit from the most favourable rates we secure.
Beincrypto: Can users connect a Wirex card to Apple Pay or Google Pay? 
Pavel Matveev: Not at the moment (for a number of technical and regulatory reasons which it probably doesn't make much sense to go into here). But this is something we've aspired to implement and plan to do over the coming months. it's coming soon!
Beincrypto: One of your card's features is IBAN. Can you explain the advantages of having an IBAN account within the Wirex ecosystem for individuals and businesses operating in the cryptocurrency space? How does having an IBAN account with Wirex facilitate easy conversion and transfer of funds between cryptocurrencies and fiat currencies?
Pavel Matveev: With many crypto exchanges, you transfer to an account in the exchange's name, requiring specific references. Wirex offers a personal IBAN in your name, streamlining transfers. You can even have your fiat salary deposited directly into your Wirex account using your IBAN. 
We support SEPA for EUR transfers in Europe and Faster Payments for GBP in the UK. Additionally, our Open Banking feature allows for easy top-ups directly from your banking app, making the transition between cryptocurrencies and fiat seamless.
Beincrypto: Tell us about Cryptoback feature!
Pavel Matveev:  Cryptoback™ allows you to earn up to 8% back on all Wirex card purchases. While the full 8% requires meeting certain criteria, even basic accounts earn 0.5% by default, a rate unmatched by most European banks.
Rewards are instantly added to your Wirex account, and you're notified with each transaction. This applies to both online and in-store purchases, with exceptions like government or tax payments. ATM withdrawals don't earn Cryptoback™. Cryptoback is one of most popular features in Wirex
Beincrypto: What is the purpose of it and how does it fit into the overall ecosystem of Wirex? Can you explain the utility and benefits that WXT token holders can expect to receive within the Wirex platform?
Pavel Matveev: The Wirex Token (WXT) is central to our platform, offering cashback on transactions, enhanced savings in X-Accounts, and bonuses on WXT itself. WXT powers our X-tras rewards programme, amplifying benefits like Cryptoback™ and our Savings Bonus feature. Beyond rewards, WXT will be used as gas in the upcoming Wirex App Chain (W-Pay).
Are there any incentives or rewards for holding and using WXT tokens within the Wirex ecosystem?Yes, you can earn increased Cryptoback™ (up to 8% vs the 'default' level of 0.5%), get up to 6% higher APY on your X-Accounts balances and an increased savings bonus on WXT itself.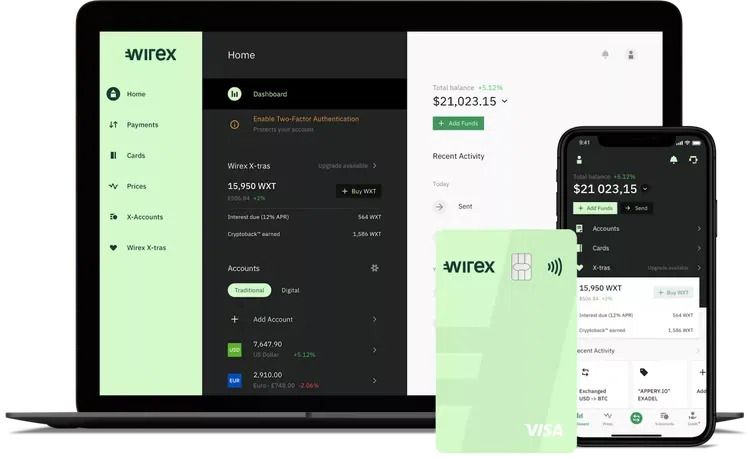 Beincrypto: How does the Wirex card and platform ensure the security of users' cryptocurrency assets?
Pavel Matveev: Security is paramount at Wirex. We're licensed and regulated, meeting rigorous industry standards. Our crypto assets are safeguarded with multi-signature cold storage, 2FA, and advanced protocols.
We've partnered with Fireblocks, a leading name in blockchain wallet infrastructure, ensuring top-tier security with their MPC technology. All sensitive transactions require multiple confirmations for added safety.
On the fiat front, we're regulated by the UK FCA and undergo regular security audits. We're PCI-DSS Level 1 certified, use TLS and 256-bit AES encryption, and implement SCA to protect against unauthorized card usage. Users receive instant transaction notifications and can immediately freeze their card if suspicious activity is detected.
Beincrypto: We've heard about the W-Pay announcement and Polygon partnership, what is it and how it will benefit WXT holders?
Pavel Matveev: The W-Pay app chain is our latest stride in bridging crypto and traditional finance. It amplifies the utility of the Wirex Token (WXT), which will function as gas, akin to ETH or MATIC. Here's how WXT holders benefit:
Debit Card & Non-Custodial Wallets: W-Pay offers a debit card linked to non-custodial wallets, granting users full autonomy over their digital assets, aligning with blockchain's ethos of self-sovereignty.
Account Abstraction (AA): This feature boosts transaction transparency, ensuring every operation is traceable and verifiable, bolstering user trust.
On-Chain Fiat Lending: WXT holders can engage in fiat lending using crypto as collateral. This not only elevates WXT's utility but also offers token holders potential interest earnings.
Beincrypto: In your opinion, what role does Wirex play in bridging the gap between traditional finance and the world of cryptocurrencies? How does Wirex approach the challenge of providing seamless integration between cryptocurrencies and fiat currencies?
Pavel Matveev:  Wirex's primary goal is to simplify the user experience, blurring the lines between traditional and digital currencies. Whether you're using GBP, EUR, BTC, or DAI stablecoin, the payment experience with our card remains consistent and straightforward.
By integrating the core features of a crypto wallet/exchange with those of a neo-bank into one secure, regulated application, we aim for a seamless user journey.
Moreover, newcomers to Wirex don't need prior crypto knowledge. They can use Wirex as a more efficient alternative to traditional banking, earning crypto rewards on routine transactions. This approach ensures that the transition into the crypto realm is smooth and doesn't require an initial investment.
Beincrypto: It is time for questions from our community that we collected in advance! The first question is: Can you tell me about KYC , Do I need KYC to deposite and withdraw from WIREX wallet? Also Do you accept KYC from all over world?
Pavel Matveev: Let's draw the line between the two different products here:
You don't need any KYC to use the non-custodial Wirex Wallet. Unless you need to buy crypto with fiat, in which case you pass the KYC checks required by one of our on-ramp partners.
You absolutely do need KYC to use the (main) custodial Wirex App and card. Financial regulations globally are not becoming any easier, and as a license financial institution, we have to abide by the rules.
We do accept users from over 130 countries, although the particular set of products and services available in a particular country may differ. The current list of available countries and services is available here.
Beincrypto: What strategies does the team utilize to handle token inflation especially in this bear market, is there any buy backs or burn mechanism integrated? how valuable is the $WXT to its owners on the Wirex Ecosystem ?
Pavel Matveev: Firstly, it's essential to understand that WXT is not an inflationary token. This means there won't be any more WXT introduced beyond what's currently available in the market, mirroring the approach of cryptocurrencies like Bitcoin.
As the Wirex ecosystem continues to expand with an increasing number of users and use cases, the demand for WXT naturally grows. This inherent demand, coupled with its limited supply, ensures that WXT remains resilient, even in bear market conditions. 
The value of $WXT to its holders within the Wirex Ecosystem is not just monetary but also foundational, as it plays a pivotal role in our platform's operations and offerings.
Beincrypto: Given the expansion of virtual card availability to the UK, EEA, and Australia, can you provide specific adoption statistics or projections for each region? Are there any geographical variations in virtual card adoption rates or usage patterns that the Wirex team has observed, and how do you plan to address them?
Pavel Matveev: Since the expansion of our virtual card services to the UK, EEA, and Australia, we've observed a consistent growth trajectory across all these regions. Specifically, we're seeing an approximate 24% month-on-month growth in the number of virtual cards issued.
A predominant trend we've noticed is that users are swiftly adopting these instantly issued virtual cards primarily for online shopping and topping up third-party services.
Beincrypto: What are the differences between WIREX and a traditional wallet such as TrustWallet, Metamask or Phantom? What makes WIREX original and attractive to users? Is it really better to use your wallet than any other? And is it as easy to use your wallet as any other?
Pavel Matveev:  There are distinct differences that set Wirex apart from traditional wallets like TrustWallet, Metamask, or Phantom:
Integrated Banking Services: One of the standout features of Wirex is Wirex card and integrated banking services. This allows users to instantly pay with crypto or stablecoins without relying on an external provider, streamlining the transaction process.
Regulation and Licensing: Wirex operates as a licensed and regulated platform, ensuring a higher level of trust and security for our users.
Competitive Rates: Thanks to our partnerships with numerous exchanges and banking providers, Wirex can offer some of the best crypto rates in the market, making transactions more cost-effective for our users.
In essence, while other wallets provide basic storage and transaction capabilities, Wirex offers a comprehensive financial solution that bridges the gap between traditional banking and the crypto world.
Beincrypto: Many  Wallets  currently offering  referral program  Is there any referral system offered by Wirex wallet where we can invite our friends and get trading fees refferal bonus  or any discount ?
Pavel Matveev:  The Wirex "Refer a Friend" programme rewards both the referrer and the referred friend with up to $15 each when the friend deposits into their X-Account. Users can invite unlimited friends, earning $5 for a $100 deposit and $15 for a $500 deposit by the referred friend. More details can be found here.
Conclusion
And there you have it, a dive into the world of Wirex, straight from its CEO, Pavel Matveev. From the platform's founding vision to its features like Cryptoback™ and Wirex Tokens, we've covered a lot of ground. With financial technology evolving rapidly, it's intriguing to see how companies like Wirex aim to bridge the traditional and digital realms.
We'd like to thank Pavel Matveev for sharing these invaluable insights and being so transparent about the company's operations and future plans. A big shoutout to our community as well for asking such pertinent questions; your curiosity fuels these enlightening discussions!
Disclaimer
This article is sponsored content and does not represent the views or opinions of BeInCrypto. While we adhere to the Trust Project guidelines for unbiased and transparent reporting, this content is created by a third party and is intended for promotional purposes. Readers are advised to verify information independently and consult with a professional before making decisions based on this sponsored content.