Bit2Me CEO Chats Future Plans After Token Sale Success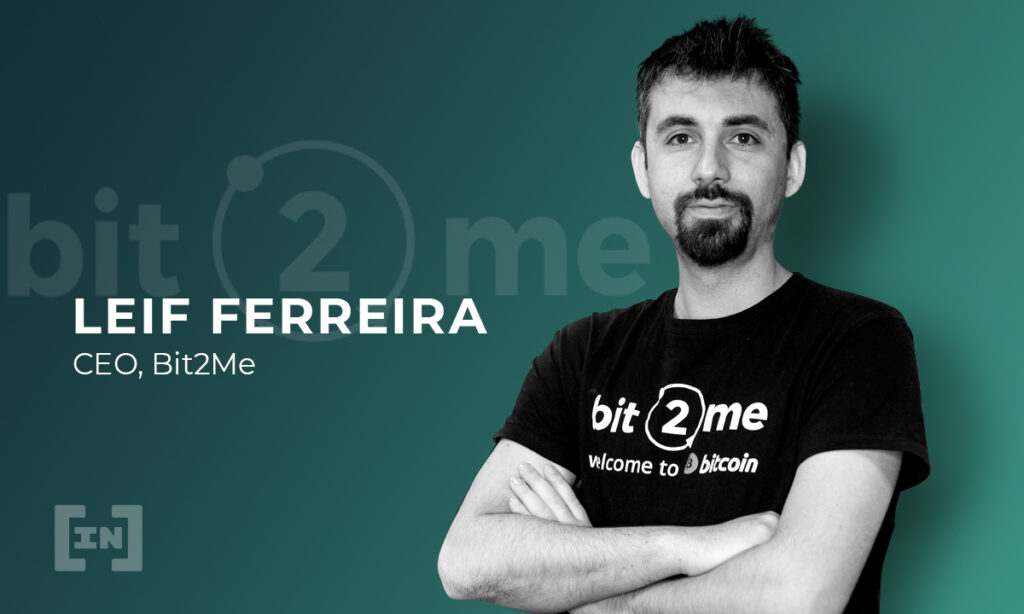 Bit2Me has been in the blockchain industry for several years and as a FinTech company, it has reaped great achievements.
The year 2021 has been great for the company specializing in financial technology.
This can be attributed to exposure to the public through bold marketing campaigns, expanding to other regions such as Latin America as well as launching an infinity of products and services for the crypto sector.
The ultimate goal is to become a complete service for both companies and individuals.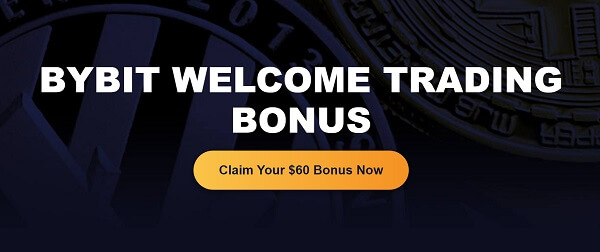 Persistent efforts have culminated in the successful launch of its native B2M token, which has obtained high demand, selling its full capitalization in a few seconds.
What does the future hold for Bit2Me?
Bit2Me was founded in 2014 and since then has persistently followed a solid path without looking back. The Spanish company will remember 2021 as possibly the key year where it set sail on the high seas, taking a firm step forward, maturing as a company with a glimpse of a promising future.
On September 30, 2021 the opening process of its native B2M token has culminated.
BeInCrypto spoke with co-founder and CEO of Bit2Me, Leif Ferreira, about its current status and the future plans of the company.
The successful sale of the B2M token
Bit2Me launched its B2M token in September 2021, closing a fundraising process reaching 20 million euros from its Initial Coin Offering (ICO) in record time.
The demand in the three open rounds of financing was extraordinary and unheard of in Spain.
Daniel Ramirez-Escudero/ BeInCrypto: I suppose you will be excited about the success of the sales, the first round took 59 seconds to close the sale, the second in 47 seconds, and the last in 38 seconds. Did you expect such success?
Leif Ferreira: Nothing, not at all and less at those speeds. Until the last moment, you do not know how the sales are going to go, suddenly there is a fall in the cryptocurrency market, as it happened, and some think that it may not be the time to invest in an ICO, and everything changes radically. Even though it took just a few seconds to make sales in each round.
After the success, I brought the team together and told the team how surprised I was and how proud I was of them for having worked hard to get here. The funny thing is that the B2M token has not only served to finance, but to make ourselves known, we have grown in many areas.
BIC: Bit2Me's B2M token was first sold in a private sale and then opened to the public through an ICO. Why did you decide on this format?
Leif Ferreira: We wanted to do it from Spain to become pioneers again, by being the first to launch something like this. It is true that other Spanish projects have launched ICO's before, but from other parts of the planet, nobody had done it from Spain.
We have been preparing this ICO for more than three years. We had to test to see if there are people who want to get involved in a project in Spain, after the private sale we thought about opening this investment to individuals and we were very successful.
The private sale already covered the financing of the product, calculating that the MVP would be 2.5 million euros, after the ICO we reached 20 million euros. We thought that we would not get anywhere near that support, we put a limit to support the B2M tokenomics.
We may have given the impression that raising this sum of money is easy, but we have been giving interviews for seven years, working on the project, and creating a brand. We have finally been rewarded.
Daniel Ramirez-Escudero: You have been able to collect 20 million euros in almost 2 and a half minutes, given such success, do you think there would have been room for more money collection?
Leif Ferreira: The users themselves have come to comment on Telegram if a new phase could be opened since some have been left out and thus the funds are expanded.
However, with the funds we currently have, we have more than enough. We could benefit the community as well as the company with another expansion, but we would be loading the tokenomics of the issued tokens and we would also see our distribution commitments altered.
Whoever wants to buy tokens has it easy, they will have to wait until November 1, 2021.
Bit2Me has matured. What is its future?
Bit2Me has obtained an annual growth of 1,200%, reaching 1.7 million users in its Bit2Me Academy among other great achievements.
As has happened in other similar projects, the growth momentum is initially very intense and then enters a consolidation zone where the company enters a new phase where it must show facts and not just promises, however, Bit2Me may still have more space to grow according to Ferreira.
BIC: Do you think you have reached such a point or are there still such remarkable growths to come?
Leif Ferreira: I believe that the entire industry is in full growth, similar players like Binance or Coinbase continue to grow year after year.
It gives me the feeling that the sector will continue to grow in the next decade, it seems very clear to me that everyone is going to use bitcoin (BTC) directly or indirectly. Tools will be needed to be able to use these services, new actors will appear and a lot of traditional companies will see in this the ecosystem in which they have to be yes or yes.
The ultimate goal is for BTC to position itself as a currency of mass use.
We will continue to grow with the industry if we do things as we have been doing before. Bit2Me has always grown organically, highlighting that in the last year the seeds that we have planted for years have begun to bear fruit.
BIC: When that moment of maturity and consolidation of growth arrives, what are your goals and where will Bit2Me's attention shift?
Leif Ferreira: It is true that we offer a complete suite but we are focused on the public that wants to learn and interact with cryptocurrencies. Therefore, we have a team dedicated to learning with our Bit2Me Academy product.
Other objectives would be to launch staking or lending with us as the Mastercard crypto debit card which will be one of our priorities. We want to close the circle so that we can offer a complete service as a crypto bank.
Thus we can serve the holder who wants to safeguard their BTC since it is a safe haven value so that their savings are not eaten by the government such as devaluation and hidden taxes through inflation.
Others think that it is time to use cryptocurrencies on a day-to-day basis, for example, Bit2Me provides services to Coolmod to process payments with cryptocurrencies.
I was amazed since you are receiving many purchases with BTC, I made a bet in which I would invite them to a paella if they exceed 30,000 euros in BTC, this limit was exceeded very quickly.
It is part of the philosophy that BTC is used to make daily payments or as international remittances. Therefore, we must offer services for those who want to hold long-term with our staking or other products such as the wallet or the crypto debit card for daily spending.
For this, Bit2Me has planned to hire 140 people in the next 12 months, where part of our funds will be allocated.
BIC: You have mentioned that you want to be a crypto bank, in your whitepaper you highlight that this is one of the future objectives of Bit2Me, why will Bit2Me seek to close its own banking license and its repercussions?
Leif Ferreira: For now, in the crypto world it is not necessary yet, although it is expected that in the following months this may change due to regulation activity.
In the fiat world, we have novice customers who need this bridge, we have to offer accounts with euros and for this, we need an electronic money license.
For now, we have partnered with a third party for this service. The problem is that you are relegating a company that can ask you a series of requirements and this slows down the process. We want to have the independence to be able to have a BTC address and the fiat world to close the circle to be a crypto bank.
The evolution of the crypto market before the activation of the regulation
The crypto sector is witnessing how regulation has started to intervene more aggressively in the cryptocurrency market.
From the United States, preventively prohibiting crypto products before their launch in China, prohibiting any activity with any cryptocurrency, or blocking services such as TradingView, CoinMarketCap, or CoinGecko.
In Europe, engines are starting to warm up, and looking at the rest of the world. European regulation could be activated.
BIC: Observing what is happening in the United States with the SEC and analyzing the latest case with Coinbase and its Lend product. Do you think that the prohibition of a product that generates interest could happen in Spain or in Europe?
Leif Ferreira: Hypothetically it could happen, but we think it is such an interesting product that you have to have it. You have to differentiate Coinbase from Bit2Me, Coinbase is listed on the stock market and therefore has other rules to follow, and Europe does not have an organization like the SEC in the United States, it is another ecosystem.
We have found that the product has received a very high interest from the community. It is a contract in which users offer us their cryptocurrencies voluntarily in order to offer them some interest, we will continue with it.
BIC: Bit2Me has been echoed among the Spanish population thanks to a bold advertising campaign on your part. Have you had to go through the National Securities Market Commission (CNMV)?
Leif Ferreira: The Spanish regulation took a law out of nowhere but it is not yet in force, it is expected that it will be put into operation by 2022. They want to be informed as long as the campaign can have a speculative aspect.
For example, our campaigns have used a humorous tone such as "Bitcoin, bienvenido a la república independiente de tu pasta". We were afraid to touch several pillars, for example, because of how this country is, the message could have been confused with something political due to the issue of the republic. It has finally been a success.
The B2M token and external factors such as technology and crypto market cycles
The B2M token has not yet gone on the open market, but when it does, it could be affected by the conditions of the cryptocurrency market as well as its tokenomics and its construction.
BIC: Do you know what investor profile are those who have bought in the open rounds?
Leif Ferreira: A totally retail profile, there are some 13,000 unique operations, there are only 11,000, so 2,000 are repeat users. Taking out the average operation per operation, it reached almost 2,000 euros.
It is not a very large purchase, in the last round the average fell to 700 euros. In contrast, the previous private round reached an average investment of 50,000 euros.
This means that investment has been capitalized, which I think is the best thing for a token to get out of the way of whales and democratize the token. Still, there are people who have bought large amounts, such as a user who bought 300,000 euros in B2M.
BIC: B2M will be an ERC-20 token, will it be at the mercy of Ethereum's gas ratios?
Leif Ferreira: Whenever there is an entry or exit operation through the Ethereum network, fees will have to be paid. All operations that are done off-chain, that is, purchases, sales, exchanges, applying discounts, and voting. These will not generate any expense for the user regarding Ethereum.
Regarding Ethereum 2.0, I am optimistic that they will fix the scaling problem. Likewise, Bit2Me is totally free that when the time comes for any lack of control of Ethereum commissions that makes the operation unfeasible, we could always work with other platforms such as Cardano or others by changing the smart contract of the platform.
BIC: In January, the lockup of private sales will begin to be released and so on from the other phases. What do you think could happen?
Leif Ferreira: We are not worried about the lockup since we first know that investors who have interacted in the first rounds are generally present for the long term. Likewise, the lockup will be opened gradually.
BIC: Will the B2M token be affected by a Bitcoin/Ethereum bull or bear market?
Leif Ferreira: I think it could be affected, the moment that B2M reaches the open market will be at the mercy of trends. If we really enter a bear market, people will panic and as there are blocks, for now, they will still not be able to sell, cushioning the possible fall.
In contrast, if there were a B2M bull market, it would benefit greatly because there are not many tokens in the market yet, which is why there is a lot of demand and little supply, and with this, it will greatly benefit.
When it is 100% distributed in the market I assume it will correlate with the other currencies. Meanwhile, during this market opening process, you will benefit much more from a bull market than you could lose from a bear market.
Disclaimer

All the information contained on our website is published in good faith and for general information purposes only. Any action the reader takes upon the information found on our website is strictly at their own risk.