Bitcoin's Rollercoaster, Inflation Worries, and Airdrops: The Weekly Crypto Recap
The cryptocurrency market had a tumultuous week where many projects went up considerably and then stalled and declined.
Starting with Bitcoin, this time last week, the price was hovering around $61K, but it had no plans of staying there for long. BTC started climbing immediately and by Monday, it was above $65K. This continued and on Wednesday, propelled by fresh inflation woes, the cryptocurrency charted its current all-time high around $69,000. Unfortunately, right after that, the price took a beating, and things took a turn for the worse.
We saw a sharp $6K drop which left over $700 million worth of leveraged long and short positions liquidated. The price consolidated around $65K for a while, but today it's also decreasing, down 2% in the past 24 hours and sitting right above $63K.
It's safe to say that the entire market followed through, and many of the cryptocurrencies dropped over the past few days. However, it's also worth noting that, on a 7-day scale, things don't look as bad because a considerable part of the coins is actually in profit. BTC is up 3% on the week, ETH – about 1%, BNB – about 9%, SHIB – about 8%, Litecoin – a staggering 26% up, AVAX – about 5% up, and so forth. There are some that lost, of course, such as Solana, which is trading about 10% cheaper compared to last week, and Polkadot, which is down 16%.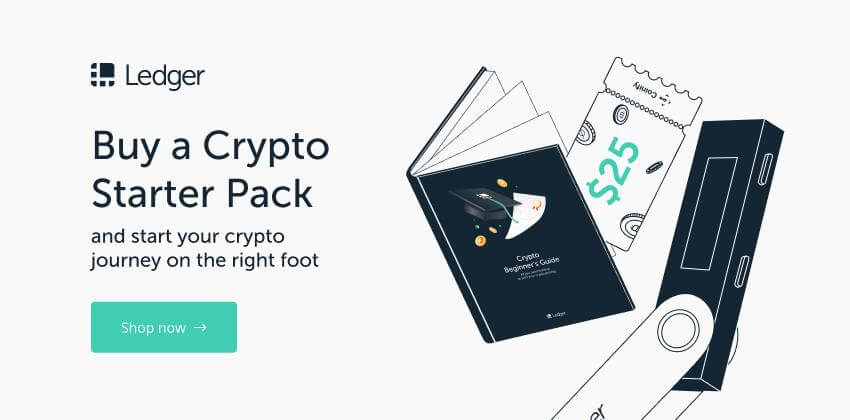 Another interesting development was the Ethereum Name Service (ENS) airdrop. The platform released the governance token and shipped it to people who had used the service at least once before. It seems that the average received amount was around 190 ENS which, currently, is worth a little over $10K.
Another aidrop that took place was that of BOBA which was designated for OMG holders. Now, the interesting thing here is that people who held OMG at 00:00 UTC on November 12th would receive BOBA tokens in a 1:1 distribution. Many exchanges, including Binance, supported the airdrop, and people decided to take advantage by buying OMG spot and shorting it on derivatives exchanges to hedge. At one point, there was more than a 40% difference between the price of both products, and ultimately the spot price tanked to reach equilibrium immediately after the snapshot.
With all this in mind, it's shaping up to be an exciting next week as well, as we progress into November and halving the last quarter of this year.
Market Data
Market Cap: $2,905B | 24H Vol: 157B | BTC Dominance: 41.2%
BTC: $63,499 (+3.2%) | ETH: $4,611 (+1.4%) | BNB: $617 (+9.9%)
This Week's Crypto Headlines You Can't Miss
On a Roll: Bitcoin Tops ATH Again, Surges $3,000 in Hours. On November 10th, Bitcoin painted another all-time high, setting its highest point for now at around $69,000. The cryptocurrency has since retraced a bit, but many consider it to be a healthy correction that would improve the market structure.
Cryptocurrency Market Cap Paints a New All-Time High Above $3 Trillion. This week, we saw the cryptocurrency market capitalization reach highs that have never been seen before. It clocked at above $3 trillion, which is a massive increase from the $775 billion at the beginning of the year.
Polkadot Parachain Auctions Start Today: What You Need to Know. The Polkadot Parachain Auctions started today. This is a considerable milestone in the network's development, and we've prepared an extensive guide on everything you need to know about them.
Miami Will Distribute Free Bitcoin To Its Residents Thanks To Miami Coin's Success. People in Miami may soon receive a wallet with some free Bitcoin in it thanks to the success of Miami Coin – an initiative propelled by the city's Mayor – Francis Suarez.
Reddit Co-Founder and Solana Ventures to Invest $100M in a Decentralized Social Media. The co-founder of Reddit, together with Solana Ventures, plan to invest $100 million towards building decentralized social media. This was revealed throughout the Solana-centered conference that was held in Lisbon earlier this week.
Ethereum Name Service (ENS) Token Soared 50% After Being Listed on Binance. Ethereum Name Service – a well-known feature for creating ETH-based domain names, released a governance token and airdropped it to the community. After getting listed on Binance, ENS surged by more than 50%, making a lot of people very happy with the free money.
Charts
This week we have a chart analysis of Ethereum, Ripple, Cardano, Binance Coin, and Polkadot – click here for the full price analysis.
SPECIAL OFFER (Sponsored)
Binance Free $100 (Exclusive): Use this link to register and receive $100 free and 10% off fees on Binance Futures first month (terms).
PrimeXBT Special Offer: Use this link to register & enter POTATO50 code to get 50% free bonus on any deposit up to $1750.
Disclaimer: Information found on CryptoPotato is those of writers quoted. It does not represent the opinions of CryptoPotato on whether to buy, sell, or hold any investments. You are advised to conduct your own research before making any investment decisions. Use provided information at your own risk. See Disclaimer for more information.
Cryptocurrency charts by TradingView.