Unlock Passive Crypto Income By Copying Pro-Traders
The cryptocurrency market provides its participants with a wide variety of methods with which one can obtain profit.
The primary and most common way of doing so is by trading cryptocurrencies on centralized (CEX) and decentralized (DEX) cryptocurrency exchanges. 
However, to be profitable requires traders to have a deep understanding of cryptocurrencies, the technology, market dynamics, technical analysis, risk management, and so forth.
Getting a grip on all of that requires a serious amount of time (weeks, months, perhaps even years), commitment, as well as trial and error. All of that can be quite challenging to come by, especially in a market that evolves at breakneck speeds. What's more, is that the cryptocurrency market is highly volatile, and often requires 24/7 surveillance and trade monitoring.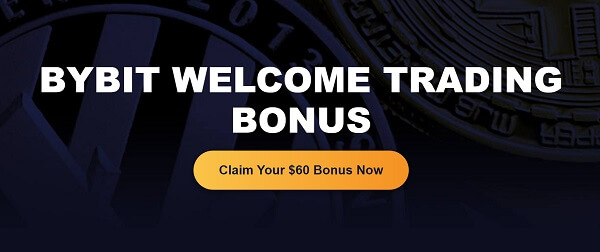 There seem to be so many barriers to one's path towards being profitable in cryptocurrency. Isn't there an easier way? Like where you can just press a few buttons and let some kind of professional or expert do the trading for you in exchange for a small slice of profits? 
Well, there is a convenient, secure, tried, and true solution. 
A service that connects professional cryptocurrency traders with statistically verifiable and proven track records, with casual market participants who may not have the time, expertise, or desire to dive head deep into the nitty-gritty details of cryptocurrency trading, but who have available and idling capital for trading and investment purposes. 
Meet Bitget's CopyTrading functionality and see how it helps thousands of both professional cryptocurrency traders and newcomers to the market come together for a mutually beneficial experience on a safe and secure cryptocurrency trading platform. 
About Bitget
Bitget was founded in 2018, is an official partner of Juventus FC, and sponsor of PGL Stockholm. Bitget is the world's leading platform for CopyTrading and consistently ranked in the top-10 best cryptocurrency exchanges for trading cryptocurrency futures on CoinMarketCap. 
What can Bitget CopyTrading provide to less-experienced traders, investors, and newcomers to the market?
Newcomers to the cryptocurrency market who lack an understanding of market dynamics and how to trade properly, profitably, and securely can earn a passive income from cryptocurrency trading by subscribing to profiles of Professional Traders on Bitget and mimicking their trade setups autopilot in exchange for 10% of their profits. 
Easy.
What can Bitget copy trading provide to professional traders?
Experienced and disciplined traders, who understand all of the ins and outs of the cryptocurrency market, mastered various trading principles and techniques, and developed their own working strategies can become "professional traders" on the Bitget platform and earn an extra stream of passive income by allowing casual and newbie traders to automatically copy their own trade setups. Professional traders who use Bitget Copy trading earn 10% of their follower's profits. 
Hypothetical profit scenario for a Professional Copy trader on Bitget: 
Assume you are a Professional Copy trader on Bitget. You have 10 followers copying your trades. You long BTC/USDT (your 10 followers as well, automatically). You close the trade in profit. Your followers follow suit. They each earn 100 USDT from your successful BTC long, for a total of 1000 USDT. Your passive earnings for trading as usual: 100 USDT. 
How to find and subscribe to professional traders on Bitget?
Register on Bitget or download the Bitget application from the iOS App Store or Google Play.Go to the Unified Futures Copy trading page on Bitget.
3. Once you are on this page, you'll see a full list of professional KYC verified traders who you can copy on Bitget. You may apply various filters to search for traders, view their trading statistics (updated hourly), and choose who you want to follow. Bitget users can follow more than one Professional Trader at a time. However, keep in mind that past performance isn't a guarantee of future performance. 
4. You may select a professional trader by clicking on their card. 
Main trading statistics for newcomers to keep in mind when choosing who to follow on Bitget CopyTrading
On the Professional Bitget trader card above we can see the following statistics: 
P/L Ratio 3W: this stat shows the profit and loss ratio of a professional trader for the last 3 weeks of his or her trading on Bitget. It's important to keep in mind that this statistic is one of the most significant ones when it comes to evaluating a professional trader.
P/L 3W (USDT): this stat shows the total profits and or losses of a professional trader for the last 3 weeks of his or her crypto trading on Bitget. 
Accum P/L Ratio: this stat shows the total accumulated profit and or loss ratio of a professional trader for the last 3 weeks of his or her trading on Bitget. 
Win Rate 3W: this stat shows the overall win rate across all trades of a professional trader during the last 3 weeks.
Accum transactions: this stat shows the total quantity of trades a professional trader has made during their stay on Bitget.
Accum Followers: this stat shows the total quantity of people who have ever followed this given trader. 
As a follower, you can subscribe to professional traders who have available slots, by clicking the "follow" button, highlighted in the top right corner. 
Subscribing to a professional trader and CopyTrading settings
We've reached one of the most important parts, setting up CopyTrading and following professional cryptocurrency traders on autopilot to earn a passive cryptocurrency trading income. 
After you click the "Follow" button above, you will land on a page where you can customize CopyTrading settings. You can select which cryptocurrencies you would like to copy trades for, the leverage mode (which depends on your personally selected leverage on the Bitget Unified Futures page), the amount of funds with which to copy trades, and advanced settings such as the stop loss ratio, take profit ratio, and the maximum quantity of funds with which you want to copy trades.
Once you set all of that up, you're done. Congrats, you can now automatically copy cryptocurrency trades of professional traders. 
How to become a professional CopyTrader on Bitget?
When on the CopyTrading page, click the "Become Trader" button in the top right corner. You will need to pass KYC verification and provide some information about yourself and your background. Professional Traders also need to have a minimum of 500 USDT on their Unified Futures account balance before followers can start copying their trades. 
Once you have completed your KYC verification and your professional trader application has been approved, you may then start earning an extra passive cryptocurrency income from doing what you do well and love, trading! 
Bitget partner program
Bitget has an active partner program for professionals: traders, market makers, marketers, and cryptocurrency enthusiasts. The program offers a highly competitive transaction commission rebate, exclusive benefits, events, and support. 
For more information on the partner program, please email.
Disclaimer

All the information contained on our website is published in good faith and for general information purposes only. Any action the reader takes upon the information found on our website is strictly at their own risk.