DAOLaunch Vows to Change the Future of Funding With Decentralized VC
The Venture Capital (VC) industry has traditionally been the playground for the rich. Generally speaking, you had little chance of making it as a venture capitalist if you were not financially well-established to begin with. 
However, that status quo is about to change now with the emergence of blockchain-powered platforms like DAOLaunch. 
Blockchain technology is already making inroads into venture capital, exposing the industry to all the perks of decentralization. Expectedly, this has prompted an increasing number of analysts and industry stakeholders to anticipate a new era of decentralized venture capital. 
DAOLaunch aspires to play a pioneering role in this ongoing movement with a new approach to venture funding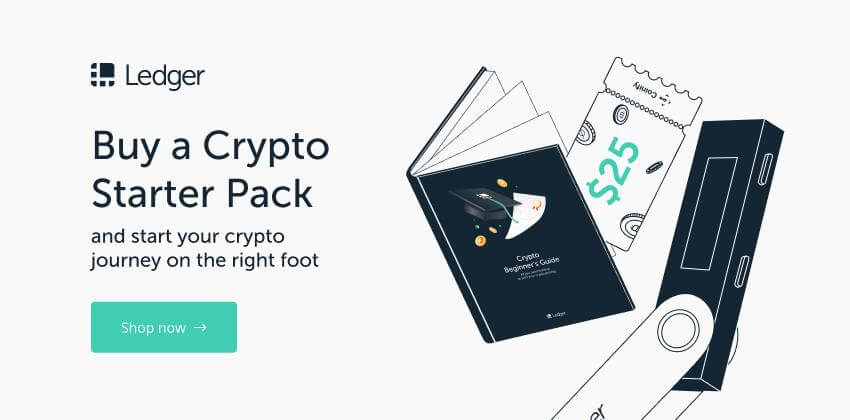 DAOLaunch: An overview
DAOLaunch is a decentralized platform that leverages blockchain technology to connect investors directly with startups.
The objective of the platform is to bring innovative fundraising solutions to promising startups. At the same time, it empowers investors to negotiate better investment terms with startups in the same way traditional VC firms do. So in essence, the platform lets you play the role of a decentralized venture capitalist.
Democratizing the VC industry
DAOLaunch's vision is to build on the concept of decentralized venture capital to democratize fundraising. It aims to create a level playing field for retail investors in the startup investment industry, which has been historically dominated by institutional investors and venture capitalists.
The platform is committed to creating an "open and inclusive competitive" investment environment where retail investors are given preferential investment conditions depending on the profitability of their past investments. All the records are securely and transparently logged on the blockchain. 
And the best part, you don't need to have deep pockets to become a decentralized venture capitalist on DAOLaunch. The entry barrier is relatively very low and you can start investing in startups with just a few hundred dollars. 
DAOLaunch: Under the hood
DAOLaunch enables investors to brand themselves using Decentralized Venture Capital NFT (DVC-NFT). By branding yourself, you stand a chance to win exclusive benefits including favorable token allocation, seed price, and so on.
You will require DAL token to mint your DVC-NFT. DVC-NFTs have different degrees of VC power. Token price and investment allocation are determined based on how much VC power you have. The entire process is fair and transparent for all users. 
VC power is calculated based on the following criteria:
The amount of DAL/DAL-LP token you stake and the duration you stake it for.How early you cast your vote per session on average.Past voting performance. 
You can create your token index portfolio as an NFT and deposit your seed tokens in contracts. The process is similar to how a conventional VC usually operates.
The decentralized venture capital platform has been optimized to give investors an incentive to pick the most promising startups. The voting process, therefore, is fully based on merit. DAOLaunch has also introduced an innovative grant system called Initial Buy-Back Offering (IBO), which it expects to become a new gold standard for startup launchpads. 
Applying for IBO Grant on  DAOLaunch
A grant process is to be conducted by fully decentralized voting by DVC-NFTThe selected startup's native tokens will directly be bought back from the market after listing, using the allocated grant.These tokens are burnt automatically.DAOLaunch network will assist in a successful launch for selected startups, IBO is the best way to get strong initial attention from the market.
Investors on DAOLaunch are also able to lend their VC portfolios on the NFT marketplace for startups that plan on conducting IBO. This is the first-of-its-kind initiative considering that no other existing platform lets you lend your VC portfolio to earn capital/interest without losing its ownership.
Benefits promised by DAOLaunch 
With DAOLaunch, you get a chance to invest in tokens by high-growth startups and early-stage projects from all over the world. The whole investment process is democratized. DAOLaunch users can vote on their favorite projects using the DVC-NFT voting capabilities. The tokens issued by the most voted startups are directly purchased from the market after listing and burnt automatically.The DAOLaunch network will help selected startups launch and leverage its decentralized fundraising platform. The platform lets startups set up NFT incentives to be distributed among token holders.The tokens of startups that become a part of the DAOLaunch network are listed on decentralized exchanges (DEXs) automatically. Investors are encouraged to check key information such as listing date, listing price, and liquidity, etc. before investing in these tokens. These criteria are securely logged on a smart contract and can not be edited or manipulated once the smart contract is deployedWith DVC-NFT, you can deposit and withdraw any ERC-20 token of your choice into an NFT. The seed token you receive on the platform will be automatically deposited into the DVC-NFT and transferred into your seed index portfolio.
As you can see, DAOLaunch has created an elaborate ecosystem to redefine the future of venture funding using a decentralized venture capital model. At a conceptual level, the ideas powering the platform seem practical, tangible, and promising. The implementation of the ideas has just begun and BeInCrypto will be keeping a close eye on how DAOLaunch matures over time.
If you're intrigued by the platform's promises and want to know more about how exactly it will operate, the DAOLaunch whitepaper is a good place to start.
To know more about what's in it for you as a decentralized venture capitalist, visit the DAOLaunch official website.
Disclaimer

All the information contained on our website is published in good faith and for general information purposes only. Any action the reader takes upon the information found on our website is strictly at their own risk.