XRP is Back on the Phemex Crypto Exchange
XRP is Back on the Phemex Crypto ExchangeYes, that's right! Due to the popular demand of crypto trading enthusiasts, Phemex reconsidered its position regarding the XRP controversy and decided to lift the ban.
Along with XRP, Phemex listed eight new coins, which proved to have incredible potential. All of them will be available for spot trading against USDT and as linear contracts with up to 20x leverage. 
Why was XRP suspended?Ripple was in a pretty tight spot in the last couple of months due to the Lawsuit issued by the U.S. Security and Exchange Commission (SEC).
The SEC accused Ripple that it has sold XRP as an unregistered security, despite XRP being a bridge currency. It was believed that Ripple sold its currency to family members at a lower price, with the purpose of reselling them at the market value in order to generate profit.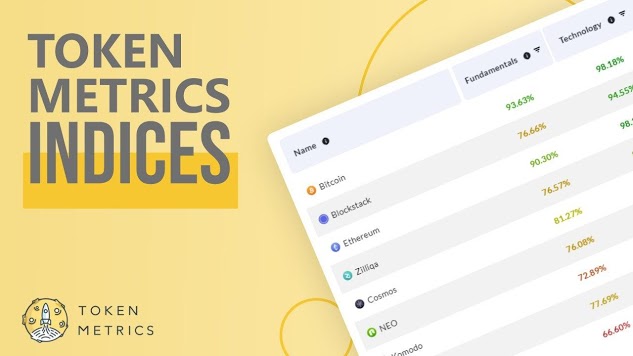 So until the information was clear enough, most crypto exchanges decided to suspend it.
But XRP holders didn't like it, especially big companies. So they started to defend Ripple against SEC accusations. Among the defenders, we can see the lawyer John Deaton – who promised to fight for 11,000 XRP holders.
Therefore, due to the popular demand for XRP, Phemex decided to get it back for spot and contract trading. 
What are the new coins?As you may already know, Phemex is a lot more stringent than other exchanges because they want to provide their users with the best options available on the market. So not any cryptocurrency gets listed.
The crypto projects need to be fully vetted and have amazing potential and public demand. After careful research, Phemex listed the following new cryptocurrencies:
Basic Attention Token (BAT)
This token was built for the digital advertising industry – so that publishers, creators, and advertisers are paid as they deserve. And because the team behind BAT chose its target audience so well, it got over 1 million users in just a single year. 
The Market Cap hit over $1.8 billion, with a trading volume of $490M in the last 24h. Therefore, it has all it needs to be accepted by Phemex. 
Chiliz got its spotlight on the market with another surprising target audience – the sports lovers.
The token is the core cryptocurrency for Socios.com, where people can purchase branded Fan Tokens from popular sports teams like FC Barcelona, Juventus, or Atletico de Madrid. 
Its Market Cap reached over $4 billion, with a trading volume of $459M in the last 24h. 
Another innovative crypto project that has to be listed on Phemex. MANA is the core crypto for Decentraland, a platform where people can trade their assets in a fully virtual world.
This virtual realm is built entirely by users – every scene, structure, t-shirt, or dragon. So there's another target audience – video gamers.
With so many digital designers and gamers out there, there's no surprise that it hit a Market Cap of over $2 billion and a 24h trading volume of $220M. 
Enjin Coin backs up a blockchain project that allows users to create, manage, and trade fungible and non-fungible tokens. So far, over 1 billion gaming assets were created, and they don't lack creativity. Spaceships, vehicles, armors, you name it.
The numbers speak for themselves – $2 Billion Market Cap and a 24h trading volume of $280M.
SUSHI opens the door to a fully DeFi platform, where users can swap, earn, stack yields, borrow, or leverage crypto assets.
Besides its complete ecosystem, Sushy Swap conquered crypto enthusiasts with its unique approach to present its products.
Dapps' storage is named "the Bento Box" for example. So what brought SUSHI to its Market Cap of $2 billion is a great marketing strategy. The team knew how to make it sound different than other DeFi platforms. 
By holding SNX, you are providing collateral to the Synthetix protocol in exchange for rewards. You can trade Synths with infinite liquidity and zero slippage.
Phemex got it on the list because of its amazing stats, like the $2,06 Market Cap and the 76,000+ holders.
GRT is the core currency for a crypto platform built for APIs. On the platform, you can build APIs for DeFi, Marketplaces, and even Social Media.
The project is backed up by top brands in the crypto domain, like Coinbase Ventures, Compound, or Multicoin. No wonder they've got a market cap of $1.9 billion. 
MKR is the utility token of the Maker DAO platform, and everyone who holds it has something to say in future decisions regarding the main project.
It has one of the biggest Market Caps in the crypto area – almost $6 billion, with a $1 billion trading volume in the last 24h.
Having 9.91% of the total market really says something, especially because there are over 8,000 cryptocurrencies right now. 
Who is Phemex?Phemex is a crypto exchange company managed by leading traders of Wall Street. It offers up to 100x leverage and is by far one of the safest crypto platforms out there — with offline signatures cold storage, just to mention a few.
But Phemex is way more than that.
The enjoyable activities that his team organizes for users make Phemex stand out. Take, for example, the Trading Arena competition, where users can join forces to receive huge prizes. The last edition finished with an 8 BTC total prize pool for the best teams.
If you want to be up with the news, follow Phemex on Social Media and get the best out of trading!
Facebook: https://www.facebook.com/Phemex.officialTwitter: https://twitter.com/phemex_officialTelegram: https://t.me/Phemex_ENLinkedIn: https://www.linkedin.com/company/phemex